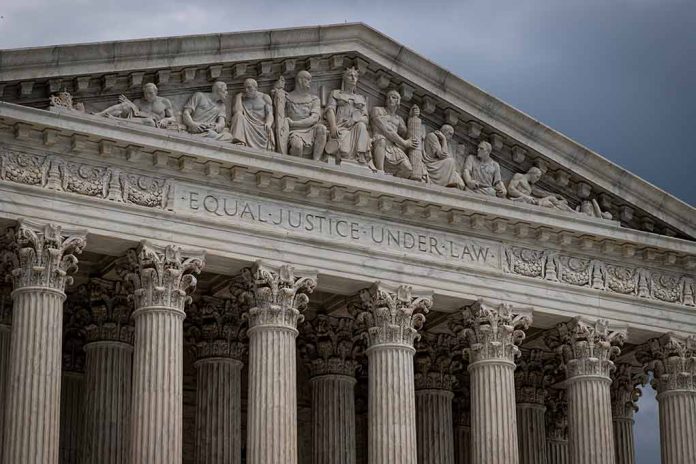 (ConservativeInsider.org) – On July 27 the Supreme Court granted a request to lift a lower court's order that halted the Mountain Valley Pipeline project, paving the way for construction to resume, CBS News reported.
In its brief order, the Court vacated the stays issued by the 4th Circuit Court of Appeals in cases brought by various environmental groups opposed to the pipeline that will transport natural gas from West Virginia to Virginia. No dissents were noted in the Court's order.
In a statement last Thursday, Jamie Williams, the president of the Wilderness Society, one of the plaintiffs in the case, vowed that the environmental group would "exhaust every effort" to stop the Mountain Valley Pipeline. Williams claimed that allowing construction to proceed would put profit "ahead of the health and safety of Appalachian communities."
The project's construction was approved in 2017 by the Federal Energy Regulatory Commission. Since then, it has been obstructed by numerous legal challenges from environmental groups. However, much of the pipeline is already complete.
The two cases before the Supreme Court were brought by the Wilderness Society and a coalition of ten environmental groups. The plaintiffs in both cases had asked the 4th Circuit to review the authorizations issued in 2023 by the Bureau of Land Management, the US Forest Service, and the US Fish and Wildlife Service allowing the construction of the 3.5-mile stretch of the pipeline through the Jefferson National Forest.
After the authorizations were issued, the Federal Energy Regulatory Commission gave its approval for construction to resume in late June.
The plaintiffs argued that construction through the national forest would harm endangered species and claimed that the approvals from the Bureau of Land Management and the US Forest Service violate multiple environmental statutes.
The company said it wants construction on the project finished by the end of the year.
Copyright 2023, ConservativeInsider.org