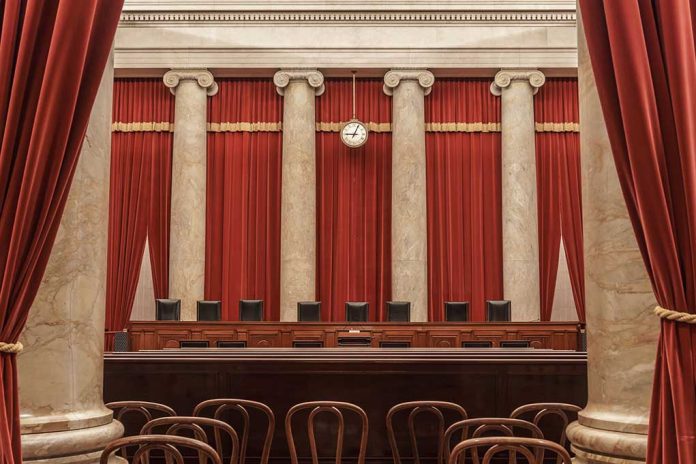 (ConservativeInsider.org) – The Supreme Court of the United States hears cases brought against the current administration, between states, or where the justices believe clarification is needed on a particular law. The nation's highest court hears numerous cases every month, and its staff works hard to bring clarity and justice to Americans through its work. In the following weeks, SCOTUS will hear cases about student debt, the Title 42 immigration policy, and how social media platforms review content on their sites, just to name a few.
Student Debt Relief Heads to the Supreme Court
For a few years, President Joe Biden has been pushing back the date that former students need to resume paying their debts. In theory, this is to help those who are facing financial hardship due to the events of recent years and give them more room in their budget.
On top of this payment delay, though, Biden sought to forgive between $10,000 and $20,000 in student debt per person under the Higher Education Relief Opportunities for Students Act of 2003 (HEROES Act) that allowed the federal government to alter student loan debt programs during national emergencies. Many states are challenging this move, and it is now on the Supreme Court docket.
On Tuesday, February 28, SCOTUS will hear Biden v. Nebraska. The states argue that Biden's proposal will have major economic ramifications for them and that the executive branch should not wield such power without direct permission from congress.
We've filed an amicus brief with #SCOTUS supporting 2 cases challenging the Biden Admin's unlawful student loan debt cancellation plan.

NCLA argues that the plan directly harms states' ability to recruit & retain college-educated employees. https://t.co/YX0oIBWgJL pic.twitter.com/Y6HgnHMrb8

— New Civil Liberties Alliance (@NCLAlegal) February 8, 2023
Mayorkas Faces Challenge on Trump-Era Policy
On Wednesday, March 1, SCOTUS is set to hear Arizona v. Mayorkas, where the justices will decide whether or not the Title 42 immigration policy, which allows authorities to reject migrants in the name of public health, can stay law. President Donald Trump first instituted the policy that has been used to turn away some of the migrants seeking to come to the US.
President Biden has been pushing to end this practice, and now SCOTUS will determine its viability leading up to the policy's predicted end date in May.
With the ending of Title 42 set for May, former Department of Homeland Security Advisor Charles Marino says President Biden "wants to turn the border into one gigantic processing center."

MORE: https://t.co/L8Pewlx3Ez@BiancaDLGarza pic.twitter.com/kZn1izsWsh

— NEWSMAX (@NEWSMAX) January 31, 2023
Are Social Media Platforms Responsible for the Content on Them?
Among the myriad of difficult questions SCOTUS justices must face is deciding whether US law says that companies like Google, Meta, and Twitter can be held responsible for allowing criminal activity to take place on their platforms. In particular, the high court is hearing cases where the families of people who died in terrorist attacks alleged that major tech companies assisted ISIS in recruitment or shared revenue with the terrorist group.
If a case makes it to the Supreme Court, it often has far-reaching implications. However, justices must sort through a myriad of facts, legal jargon, and various interpretations of the law in order to land on the ruling they believe most aligns with the law of the land — the Constitution.
Copyright 2023, ConservativeInsider.org