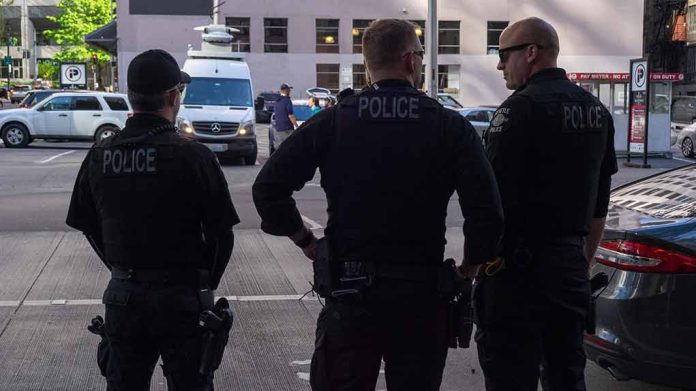 (ConservativeInsider.org) – Seattle Mayor Bruce Harrell issued guidelines in March 2023 instructing the Seattle Police Department to feature "less" white males and officers with a "military bearing." Seattle Police Officers Guild President Officer Mike Solan is infuriated by the guidance. They are noting that when politics are intentionally inserted into public safety policing, we all lose. Seattle City Council passed a plan last year to prioritize applicants with "diverse racial and immigration backgrounds."
Solan and other SPD members spoke with Jason Rantz, a local radio host, to express frustration and decry this discrimination that is dividing communities. The diverse recruitment campaign was noted to be intended for the black and hispanic communities which are least represented among SPD. Police sources note that racial preferences should not be so blatantly outlined in the memo obtained.
As of July 2023, a Seattle Times Poll shows fewer than 40% of Seattle residents believe the SPD is doing a good or excellent job at preventing crime and protecting citizens.
Seattle Police Department is composed of nearly 70% white members which corresponds to the population of Seattle. According to PoliceScorecard.org, SPD's demographics align with the city of Seattle, so it's unclear why the Mayor's Office would want to adjust recruitment materials.
The statistics shift when you look at people arrested and people killed; then the data shows a racial disparity towards people who identify racially as black. The SPD is noted as being under federal oversight as the department has demonstrated a pattern of using excessive force, including fatal force, more often than other similarly sized organizations nationwide.
The Seattle City Council is suffering a disapproval rating of 48%, while the mayor is well-liked in Seattle with a 57% approval rating and 25% undecided in a June poll by the Seattle Times. Nearly 42% of poll respondents note that the mayor and council are "too liberal."
Copyright 2023, ConservativeInsider.org