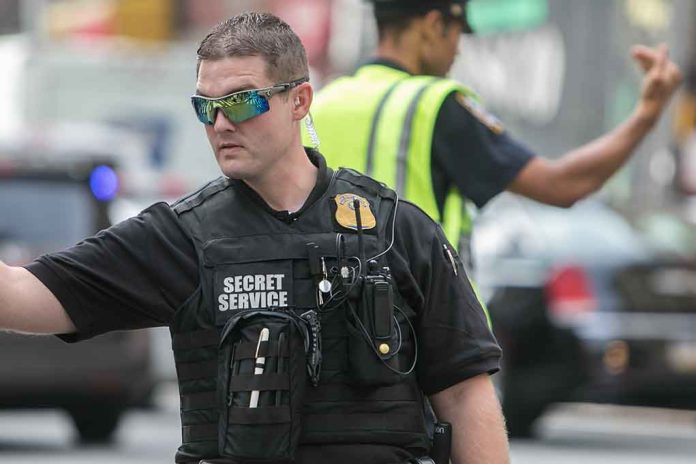 (ConservativeInsider.org) – Various investigators have been digging into former President Donald Trump's past, looking for criminal activity. After months of gathering evidence, people close to grand jury deliberations taking place in New York City believe an indictment against the 45th president is coming soon. The potential charges against the former GOP leader will be based on alleged payments he made to Stormy Daniel, an adult film star, during the 2016 election. Now, law enforcement is preparing for any protests should these events unfold.
On Monday, March 20, the Secret Service and various government officials from the Manhattan District Attorney's Office joined the New York Police Department to discuss possible situations that may arise if Trump is arrested. If an indictment occurs, the Manhattan DA would speak with Trump's legal team to discuss how to bring him in. He could willingly surrender. If not, officials would issue a warrant for his arrest.
As former Pres. Trump claims he could be arrested "at any moment," sources tell CBS News that the Secret Service is working with the FBI and NYPD to plan for potential disruptions from protesters in New York, reports @costareports. pic.twitter.com/9xc2l7V9Ij

— CBS Mornings (@CBSMornings) March 22, 2023
During a Monday press conference, Mayor Eric Adams told listeners he is "confident" there will be "no inappropriate actions in the city" if Trump is arrested in his city. Right now, reports say the former president is staying in Florida while he waits to see if he has any charges brought against him.
The former president predicted his own arrest on Saturday, March 18, writing on his site Truth Social that he "will be arrested" on Tuesday and asked supporters to "protest" and "take our nation back." While the potential arrest did not happen on the day he predicted, it could still come soon. The grand jury had been scheduled to reconvene on Wednesday, March 22, but sources told ABC News that they were asked to delay the return until at least Thursday as the DA is seeking one more witness testimony.
While no protests have formed outside the Manhattan Criminal Courthouse near Brooklyn Bridge yet, the security around the building is certainly ramped up and waiting for it. Now, Americans and Trump must wait and see what happens next.
Copyright 2023, ConservativeInsider.org