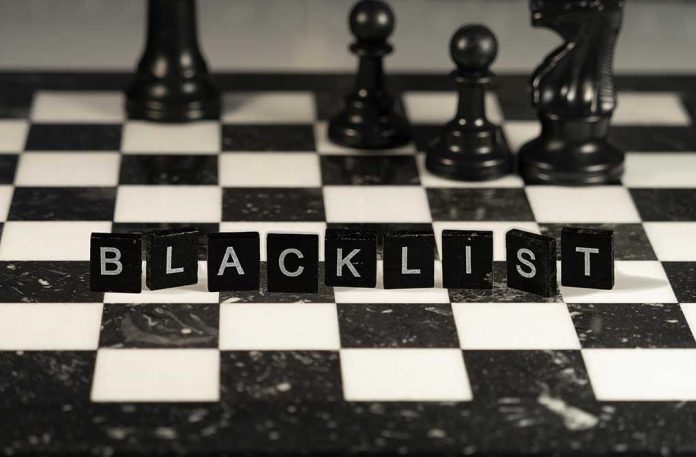 (ConservativeInsider.org) – Social media allows for the near-instantaneous sharing of thoughts, opinions, and ideas. However, this incredible technological innovation has brought its fair share of challenges when it comes to the moderation of free speech and government overreach. While various people have called for the ban or deletion of various Tweets and Twitter profiles over the years, some journalists just revealed that a Senator created his own blacklist that he sent to Twitter employees to try and get them taken off the site.
Senator Angus King (I-ME) Identifies "Suspicious" Twitter Users
Journalist Matt Taibbi has been sharing findings from emails and correspondence within Twitter in what has now been dubbed the "Twitter Files." One of his more recent stories is that Maine Senator Angus King (I) emailed someone at Twitter with a list of 354 different Twitter accounts his staff deemed "suspicious." According to Taibbi, the lawmaker flagged the users for some unique reasons, including excitement over a visit from Senator Rand Paul (R-KY) and because they shared information about immigration.
7. Here's Maine Senator Angus King writing to Twitter to call a slew of accounts "suspicious" for reasons like:

"Rand Paul visit excitement"
"Bot (averages 20 tweets a day)"
Being followed by rival Eric Brakey
Or, my personal favorite: "Mentions immigration." pic.twitter.com/uoJRlfrlOp

— Matt Taibbi (@mtaibbi) February 19, 2023
According to Maine Public Radio, the lawmaker's list of users he asked Twitter to consider banning included automated accounts as well as right-leaning activists and the Republican Party of Maine. A spokesman for King said they only shared the list with Twitter content staff after employees at the social media platform asked the Maine lawmaker to share any Twitter activity he thought "raised alarms."
This all took place as King sought reelection in 2018. His opponent, Republican State Senator Brakey King, equated the move to "compiling black lists [sic] of dissidents for censorship" and emphasized such lists should not be produced by public servants.
Twitter Files Show Pattern of Government Censorship
This is not the only example of a government employee trying to use his power to get Twitter to censor users. Taibbi already shared a November 2020 email from California Congressman Adam Schiff (D) where he asked Twitter to suspend multiple accounts, "suppress any and all search results" about certain topics, and "label and reduce the visibility" around other topics.
14. The real story emerging in the #TwitterFiles is about a ballooning federal censorship bureaucracy that's not aimed at either the left or the right per se, but at the whole population of outsiders, who are being systematically defined as threats.

— Matt Taibbi (@mtaibbi) February 19, 2023
Taibbi also pointed out the mainstream media is not picking up the majority of these censorship stories, even though they did recently cover a story where Donald Trump may have asked Chrissy Teigen to take down an insulting tweet about him.
Knowing all of this, Taibbi outlined that the Twitter Files will take on a new direction in March, where they detail how the US counterterrorism world has actually turned against itself, which will include a deep-dive into smaller federal agencies such as the Global Engagement Center (GEC).
Copyright 2023, ConservativeInsider.org