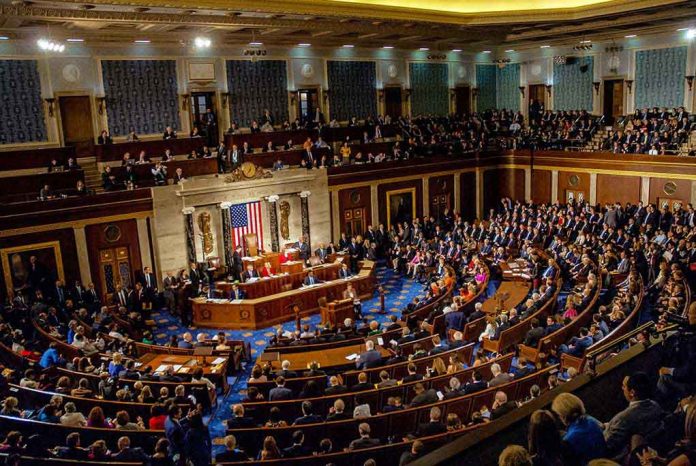 (ConservativeInsider.org) – What is it about Democrats that makes them think they have the right to flout the rules at every opportunity? Admittedly, Senator John Fetterman's disregard for the dress codes befitting the office to which he was elected does not fall into the same category as, say, Hillary Clinton's use of a private email server to conduct official government business, but it's all part of a pattern which is starting to make the Democrats look like they are completely unsuitable for high office.
Earlier this month, Senator John Fetterman (D-Penn) raised eyebrows by returning to the Senate after a month-long hospital stay dressed in a sweatshirt and shorts. A subsequent discussion on the popular TV show "The View" demonstrated that panellists were divided on the matter.
Co-hosts Alyssa Farah Griffin and Sara Haines argued for decorum, saying that the flouting of dress codes demonstrated a disrespect for the American people that was unbecoming for a United States Senator. They commented that Fetterman did not help himself with the underhand tactic of ducking in and out from the Senate doorway every time he wanted his "yay" or "nay" recorded, rather than taking his place on the Senate floor.
Co-hosts Joy Behar and Whoopi Goldberg took the opposite viewpoint, saying that it was all about those dastardly Republicans "bringing politics into everything." Their argument was that if it didn't bother the people who voted for him in Pennsylvania, then it shouldn't bother anyone else, and in any case, a certain level of comfort should be afforded to the Senator as he had not long been released from the Walter Reed National Medical Centre after having been treated for depression.
There certainly seems to be some question marks over whether Senator Fetterman is actually fit enough to return to work – quite apart from his disregard for accepted sartorial standards, it has been reported that his office has had to doctor some of his recent quotes to make him sound more coherent.
Copyright 2023, ConservativeInsider.org