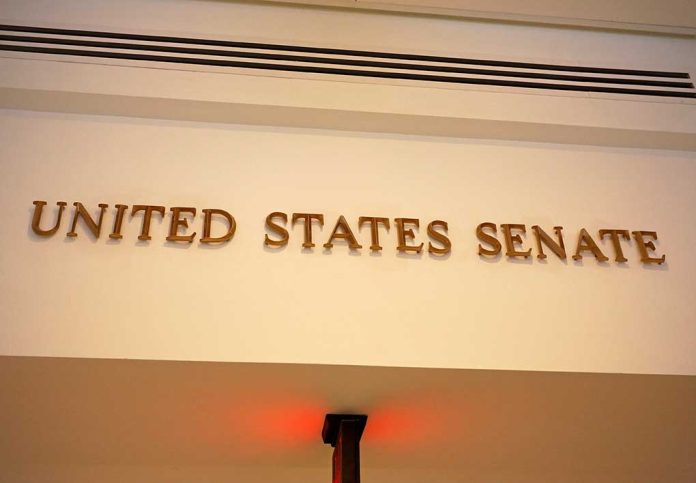 GOP Senator Goes ROGUE – Says "No" On Important Bill
(ConservativeInsider.org) – The war in Ukraine has certainly garnered a lot of international attention as Russian President Vladimir Putin continues to attack his neighbor. Countries around the world, including the United States, have promised aid and support to Ukraine as it defends itself. However, some lawmakers are starting to wonder just how much more it's feasible to send the war-torn country when Americans are still hurting at home.
On Sunday, May 15, Senator Bill Hagerty (R-TN) spoke on Fox News' "Sunday Morning Futures" about the current aid package some congressional lawmakers are hoping to pass for Ukraine. He emphasized that he would vote "no" on the $40-billion proposal, saying Congress should "look at our own national security first."
.@SenatorHagerty Joins @IngrahamAngle To Announce That He Will Vote NO On The America Last $40 Billion Foreign Aid Package To Ukraine

Senator Hagerty: "We have pressing problems right here at home that we're not addressing." pic.twitter.com/7sZ0RSyzDi

— The Columbia Bugle 🇺🇸 (@ColumbiaBugle) May 13, 2022
While there's a war in Ukraine, Hagerty argued that the Biden administration is also waging its own war "on American industry." He wants to see Biden focus on combatting inflation and freeing up American energy before he continues to provide billions of dollars to Ukraine.
While Hagerty would support some US aid to the country, he just wants to ensure the federal government is putting Americans first before others, and Biden takes responsibility for his policies. What do you think about that proposal?
Copyright 2022, ConservativeInsider.org