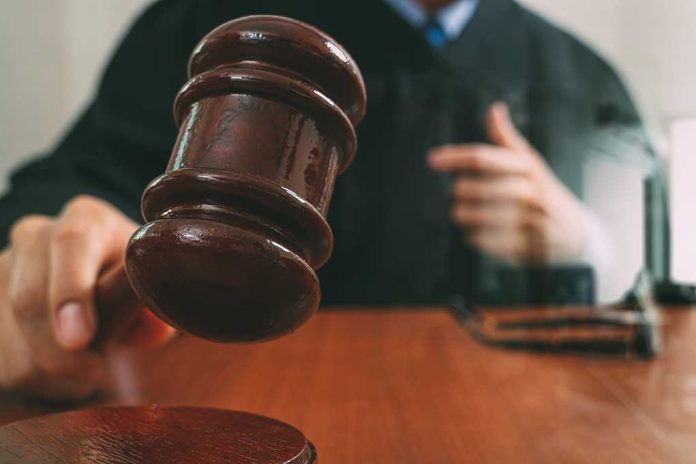 (ConservativeInsider.org) – In the early morning of November 13, a criminal snuck into the home of six college students from the University of Idaho in Moscow, Idaho, and stabbed four of them to death. For weeks, the police kept quiet about potential suspects and what evidence they found at the crime scene. However, on Friday, December 30, police arrested the suspect, who had fled across the entire country to his parent's house in the Pocono Mountains of Pennsylvania.
How Detectives Found Bryan Kohberger
As detectives combed the crime scene, they collected DNA evidence from a leather knife sheath left in the bed of one of the murdered roommates. They eventually matched the DNA using genealogy tracking to Bryan Kohberger, a 28-year-old former criminology student at Washington State University.
Kohberger also matched the description of a man clad in black that was "not very muscular, but athletically built with bushy eyebrows," one surviving female roommate gave the police. After she saw him walk out of the house, she locked herself in her room till morning.
Then, police used video footage from the surrounding neighborhood to identify a 2015 white Hyundai Elantra, which is what Kohberger and his father drove from Idaho to their home in Pennsylvania for Christmas. Investigators pinged Kohberger's phone near his residence, driving towards Moscow about two hours before the crime and a few minutes after the roommates' deaths on a highway south of the brutal scene. Records showed he had also been near the residence a dozen times leading up to the murders.
Police pulled Kohberger and his father over twice during their cross-country road trip allegedly in order to get video footage of the suspect's hand to see if he had defense wounds.
Just me seeing things or are these cuts/brusies on Bryan Kohberger via 2nd police stop body cam??
Check out the "marks"on BK's hands/wrists from the video I saw on @TMZ.
Are these cuts/brusies?🫨#Idaho4 #Idaho4suspect #BryanKohberger #MoscowHomicides #TMZ#IdahoStudentsSuspect pic.twitter.com/lC4IufMlCR

— AllyOops (@Alane100) January 5, 2023
Authorities Extradite Kohberger to Idaho for a Hearing
On Tuesday, January 3, the murder suspect appeared at the courthouse in Stroudsburg, Pennsylvania, as reporters swarmed the small-town judicial building. Rain poured down as Kohberger entered the courthouse, evading questions from journalists. During the hearing, he agreed to be extradited to Idaho to face the charges set before him. He also confirmed he does not have mental health issues that would stop him from signing a legal waiver.
On Thursday, January 5, Kohberger appeared before Latah County Magistrate Judge Megan Marshall and confirmed he understood his rights and that he faces four charges of first-degree murder, which could land him life in prison or the death penalty, alongside burglary with the intent to commit a felony.
Kohberger did not enter a plea, and he will appear in court again for a pretrial hearing on January 12.
Copyright 2023, ConservativeInsider.org