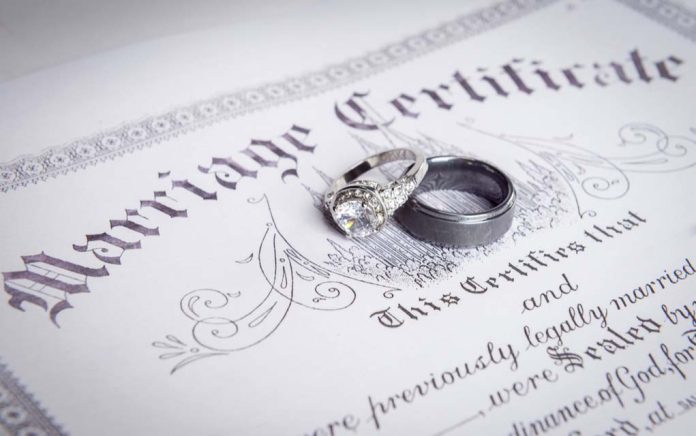 (ConservativeInsider.org) – Prisoners in the United States retain the right to marry when in prison unless such marriages have the capacity to interfere with judicial proceedings or pose a risk to the security and detention of the prisoner. However, in the United Kingdom, moves are afoot to ban the practice, especially in the case of those prisoners serving long jail terms or who may be on a whole-life tariff with no prospect of parole.
One particular case in the UK has sparked outrage and has prompted ministers to demand that the Justice Secretary should change the law. Serial killer Levi Bellfield, who was convicted in 2008 of murdering at least three women and attempted to murder a fourth, has applied to marry and has received almost $50,000 in legal aid to counter what he sees as a violation of his human rights.
55-year-old Bellfield is currently part way through two whole-life sentences for the murders of the three women. MPs have said that allowing the wedding to go ahead would be an insult to the families of the victims and to the memory of the victims themselves. However, Justice Secretary Alex Chalk has taken legal advice and has said that as the law currently stands there is no way the ceremony could be stopped.
The only way the wedding could be disallowed, he said, was if it were possible to establish that it would be unsafe for the woman to proceed. He added that if she were perceived to be the victim of coercive control and emotional manipulation then there might also be grounds for preventing the ceremony from going ahead.
However, Bellfield's fiancée, an unnamed woman in her forties, has said that "he is not a monster." She said that she recognized that he had had a troubled past, but that fifteen years in prison changes a person and that she "genuinely believed that he is remorseful."
Copyright 2023, ConservativeInsider.org