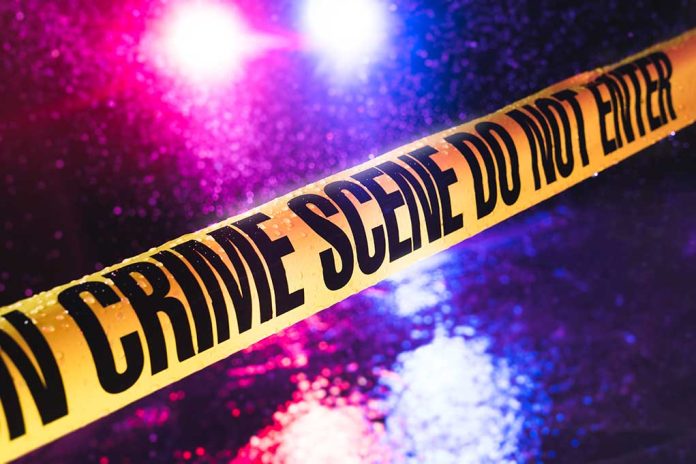 Politician's Children in Danger — Shots Fired Outside Their Home
(ConservativeInsider.org) – When crime increases, everyone is more at risk of being the victim of a violent crime, whether they are targeted or not. Congressman Lee Zeldin (R-NY), who is also a candidate for governor of New York, understands this firsthand after two people were shot outside his home while his children were sitting just inside. Here's the story.
On Sunday, October 9, suspects shot two people in what is believed to be gang-related violence outside Zeldin's Shirley, New York, home. During the incident that occurred around 2:18 p.m., the congressman's two daughters, Mikayla and Arianna, were home alone doing schoolwork at their kitchen table when they heard the gunshots. They ran upstairs and called 911, terrified.
Zeldin and his wife Diana were on their way home from the Bronx Columbus Day Parade, unable to comfort or assist their children at the time. The candidate shared about their bravery on Twitter:
Thank you to all who reached out with your concern regarding the 2 people shot this afternoon outside my home. Mikayla and Arianna were at the kitchen table doing homework. One of the bullets landed just 30 feet from them. They acted very swiftly and smartly in response. pic.twitter.com/PMw3u5ic17

— Lee Zeldin (@leezeldin) October 9, 2022
According to a statement made to the New York Post, a bullet was found just 30 feet from where Zeldin's kids were sitting. This is another example of how the pairing of decreased police budgets with a soft-on-crime district attorney leads to an increased risk of unchecked crime showing up on the doorsteps of innocent bystanders. While this event happened in New York City, it likely could have taken place in Chicago, Los Angeles, or other big cities where crime runs rampant.
Copyright 2022, ConservativeInsider.org