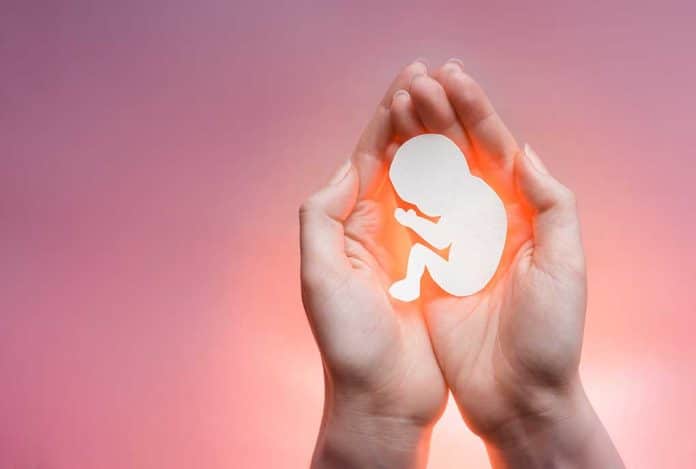 (ConservativeInsider.org) – President Joe Biden made it clear from the moment he ran for office that he was in favor of abortions. His acting FDA commissioner, Janet Woodcock, ensured women could receive abortions-on-demand last year when she enacted a policy making it legal for pregnant women to receive abortion pills through the mail. Now, a Leftist has taken her leader's support of the procedure a step further and apparently given herself an abortion on live TV.
At the end of January, a horrifying and disgusting scene unfolded during a segment of WJBK FOX 2 Detroit's "Let It Rip" hosted by Charlie Langton. Pro-abortion activist Jex Blackmore took a mifepristone pill on live TV. The pill, along with misoprostol that's taken 24 hours later, blocks the pregnancy hormone progesterone and kills the baby.
Abortion rights activist Jex Blackmore claims to take mail-order abortion pill live on TV: "I want to show you how easy it is & safe it is by taking it myself."

WJBK's Charlie Langton: "You're not pregnant, are you?"

Blackmore: "I would say… this is going to end a pregnancy." pic.twitter.com/US1bPhE5jW

— The Recount (@therecount) January 26, 2022
Blackmore's televised abortion shocked the other guest of Langton's show, pro-life attorney Rebecca Kiessling. Video shows her shaking her head with a disgusted look on her face. After Blackmore popped the deadly pill like she was taking an aspirin, Langton asked her if she was pregnant. The radical Leftist declared the pill would end it and bragged that it was her third abortion.
Langton later told NBC News Blackmore's stunt was "extremely deceiving." She tried to make it seem as though the fetus would "magically vanish" by taking the pill. In reality, it's an incredibly painful experience for the woman and can even lead to death – not to mention the fact that it kills an unborn baby. The television host went on to compare abortion pills to a drone strike, implying the meds are taken callously and lead to a "tragic loss of life."
Blackmore defended her actions, claiming she wanted women to know how easy it was to take the pills.
What do you think about Blackmore's stunt? Are you disgusted, or do you agree with her?
Copyright 2022, ConservativeInsider.org