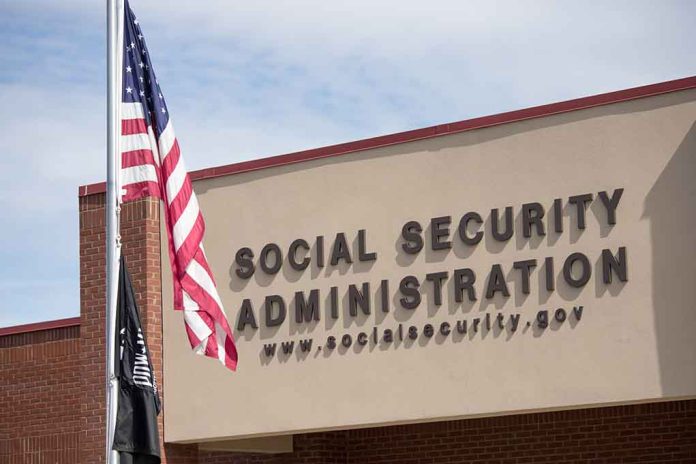 (ConservativeInsider.org) – Anyone who has been paying attention to the trust funds funneling money into federal programs like Medicare and Social Security knows they are struggling to keep more money flowing in than flowing out. The expected year the funds run out has typically been over a decade away, making many people believe they can push off the issue without addressing it. However, a new budget report shows that these funds could run out by 2032.
On Wednesday, February 15, the Congressional Budget Office (CBO) released a few different reports, including its Budget and Economic Outlook for 2023 through 2033. The publication detailed that new projections believe the Highway Trust Fund will run out in 2028, the Old-Age and Survivors Insurance, which supplies money to the Social Security trust fund, will have no money left in 2032, and the Hospital Insurance fund will be down to $0 by 2033.
"…without government intervention, the Social Security Administration will be insolvent in 2032 — one year sooner than predicted by the CBO in December 2022." https://t.co/KpcokJRdWr

— Noah Rothman (@NoahCRothman) February 20, 2023
If this dwindling were to continue with the current projections, the Social Security Administration would only be able to pay out around three-quarters of the pay retirees count on receiving. For those who rely on these checks for food, housing, and medicine, this could become a major issue.
CBO Director Phillip Swagel outlined how the recent high inflation has led to a large cost of living adjustment (COLA) for SSA, which means larger checks are being sent to retired Americans. However, this depletes the fund that much faster, moving insolvency to an earlier date than previously projected.
At this current rate, these various funds will eventually dwindle to nothing. If Americans want to keep these going, they must ask the lawmakers to demand funds go back into them. However, if citizens believe it is time to move away from government-run retirement benefits, future generations must know how to prepare for retirement and old age all on their own. Either way, talking about this system is essential to the future of America.
Copyright 2023, ConservativeInsider.org