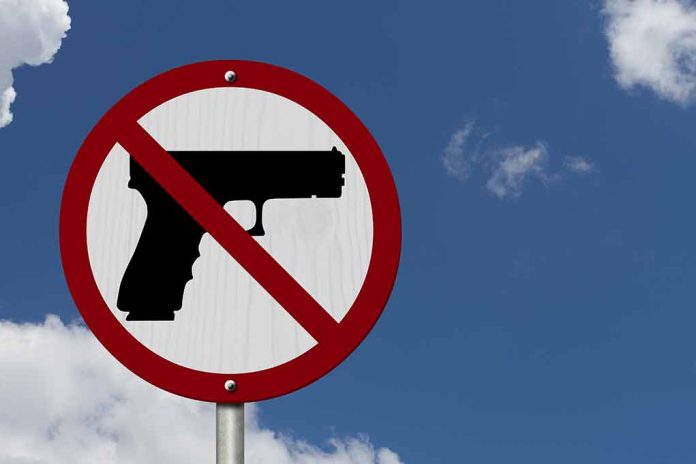 (ConservativeInsider.org) – The Democratic Mayor of St. Louis, Tishaura Jones, is under fire after her private text messages show a different stance on gun control than she has maintained publicly. Local St. Louis news station KSDK and the St. Louis Business Journal filed a Sunshine Law request to obtain Mayor Jones's personal text messages.
In the released text messages, Jones claims that places with strict gun laws, like Chicago, don't "deter gun violence." This is counter to the narrative her office has put forth during her tenure as mayor, including her comments after a mass shooting in St. Louis in June that left one teenager dead and nine wounded. After the shooting, Mayor Jones blamed the state's "lax gun laws."
Mayor Jones also criticized an editorial written in March by Republican state Senator Cindy O'Laughlin, who said that improving education, workforce training, and improving economic prospects would help to change the situations that lead young people to get swept up in a life of crime.
Nick Desideri, spokesman for Mayor Jones's office clarified her position, saying that part of the solution needs to be better gun control laws, but also that there needs to be significant community involvement in reducing crime and deterring gun violence.
A 135-page PDF of text messages sent and received by Mayor Jones was released in response to the Sunshine Law request, and accidentally included several text messages that were not part of the public records request. The mayor described this as an "honest mistake" in a statement her office released in response. The city removed the documents pertinent to the Sunshine Law request for several hours and replaced them with more redacted versions.
The statement released by Mayor Jones's office also states that she isn't "one to hide [her] feelings" and that she "understands the impact" of her comments. She further stated that she would reach out to involved parties to move forward in a productive manner.
Copyright 2023, ConservativeInsider.org