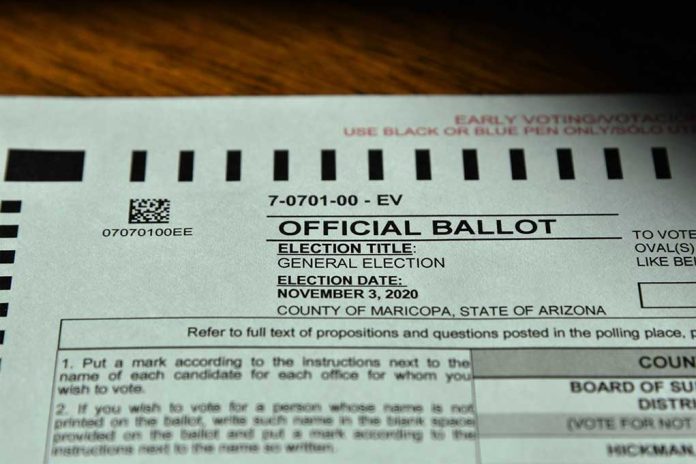 State Supreme Court Says NO to This Ballot Error
(ConservativeInsider.org) – The 2020 election was quite intense, as various states faced issues with ballots, counting votes, and general integrity. In Pennsylvania, it caused many questions regarding whether or not a mail-in ballot should be counted if it is in an undated inside or incorrectly dated outer envelope. Eventually, this question made it to the state's Supreme Court, which just decided such ballots could not be counted in the upcoming election.
On Tuesday, November 1, the Pennsylvania Supreme Court ruled the state's election officials cannot count undated or misdated ballots toward their final tally. However, it did instruct local authorities to keep the ballots, not just throw them out. This decision is based on a state law that requires voters to date the envelope containing their ballot before mailing it.
This ruling came after the Republican National Committee (RNC) and its allies filed a lawsuit to stop local officials from counting these ballots in their final tallies. GOP Chairwoman Ronna McDaniel celebrated the announcement on Twitter:
The @GOP, @NRCC, & @PAGOP just secured a MASSIVE election integrity win in Pennsylvania.

The PA Supreme Court agrees with us that incorrectly or undated mail ballots can not be counted in next week's elections.

Republicans went to court. Now Democrats have to follow the law.

— Ronna McDaniel (@GOPChairwoman) November 1, 2022
This ruling should give voters confidence that their votes will count and illegal ones will not. This is vital as Pennsylvania is home to one of the most watched senate races, where Dr. Mehmet Oz (R), who is backed by former President Donald Trump, is facing off against Lieutenant Governor John Fetterman (D), who suffered a stroke last spring. Every legal vote matters.
Copyright 2022, ConservativeInsider.org