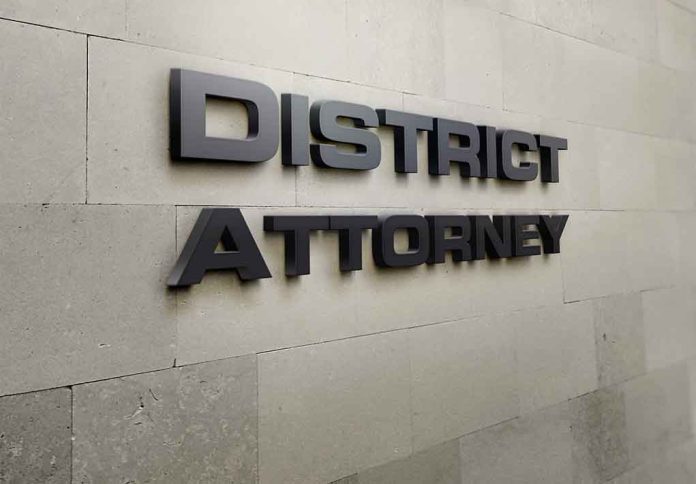 (ConservativeInsider.org) – After a years-long investigation into former President Donald Trump, a George Soros-backed district attorney finally pulled a case together against the US leader. On Thursday, March 30, DA Alvin Bragg indicted Trump for alleged hush money payments to Stormy Daniels, an adult film star. After hearing this news, various parties had quite a few noteworthy reactions.
The evening of Trump's indictment, Stormy Daniels welcomed the news on Twitter, noting the boost to her online sales the announcement caused:
Thank you to everyone for your support and love! I have so many messages coming in that I can't respond…also don't want to spill my champagne 😜 #Teamstormy merch/autograph orders are pouring in, too! Thank you for that as well but allow a few extra days for shipment.

— Stormy Daniels (@StormyDaniels) March 30, 2023
This indictment made history, as it is the first one against a former US president. Daniels' attorney had a much calmer response than his client, highlighting how the United States justice system relies on juries and rule of law to operate well.
The indictment of Donald Trump is no cause for joy. The hard work and conscientiousness of the grand jurors must be respected. Now let truth and justice prevail. No one is above the law. #teamstormy

— clark brewster (@cbrew1) March 30, 2023
Daniels shared her lawyer's tweet as well, writing, "Thank you" to him. But, the adult film star's reaction to the news was not the same as many others. Texas Senator Ted Cruz shared his own fiery reaction on Twitter, emphasizing how he believes politics is playing out in the situation.
The Democrat Party's hatred for Donald Trump knows no bounds. The "substance" of this political persecution is utter garbage.

This is completely unprecedented and is a catastrophic escalation in the weaponization of the justice system.

— Ted Cruz (@tedcruz) March 30, 2023
President Trump is expected to arrive in New York this week and surrender himself to authorities. Many people expect some of his loyal followers to protest the indictment. According to Reuters, Representative Marjorie Taylor Greene (R-GA) will be flying to New York City to show her support for the 2024 presidential candidate.
While this case will certainly take a while to play out, there are a few facts already clear. According to Axios, Trump received over 16,000 requests to volunteer for his presidential campaign and $4 million in donations within 24 hours of the indictment announcement. Of that major financial haul, more than one-quarter of the donations were from first-time donors. It seems this indictment has truly rallied many Conservatives behind the former president.
Copyright 2023, ConservativeInsider.org