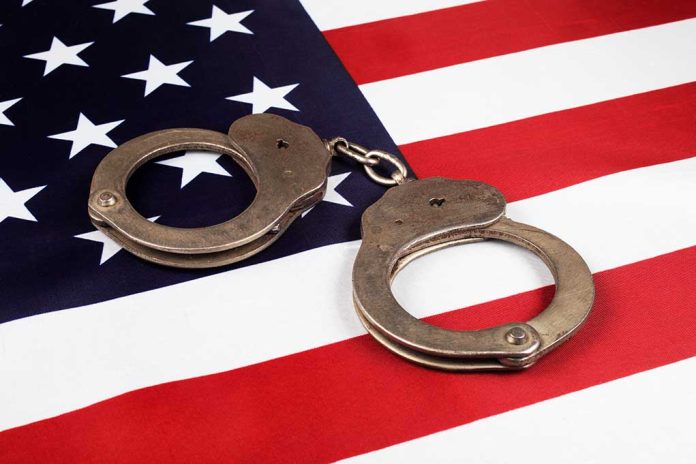 (ConservativeInsider.org) – Americans' right to free speech is cherished by many within this nation. However, that freedom is often challenged on college campuses these days as professors, administrators, and general school policies limit what can or cannot be said in the classroom or on university grounds. One former student is now fighting for his rights after being arrested while handing out copies of the US Constitution at Arizona State University (ASU).
On Thursday, January 26, the Liberty Justice Center (LJC) appealed the case of Tim Tizon, a now-former ASU student who was arrested on the school's Tempe, Arizona, campus while distributing pamphlets of the Constitution. He was representing the Young Americans for Liberty club at the time. In a statement, the LJC said school officials asked Tizon to move his table to a "free speech zone," as its current location violated school policy. Tizon refused and was arrested for trespassing.
BREAKING: Tim Tizon, a student at Arizona State University was arrested and convicted for handing out copies of the U.S. Constitution. Yesterday, the @LJCenter appealed his conviction to protect his First Amendment rights. Learn more about the case here: https://t.co/Up6pdAZ1uU

— Liberty Justice Center (@LJCenter) January 27, 2023
An ASU representative contradicted the LJC statement, telling the Daily Caller the school "does not have free speech zones." The spokesperson clarified school authorities arrested the student for refusing to leave a spot that can be reserved by student groups because he did not have an authorized reservation for it, not for handing out copies of the Constitution.
On its website, ASU highlights that "freedom of speech is a hallmark of any public university" and notes the school's commitment to the free flow of ideas. However, according to the LJC statement, Tizon said the school "let me down" in regards to that First Amendment freedom "by placing its bureaucracy ahead" ahead of his rights.
The Liberty Justice Center is representing Tizon pro bono in this case and has fought many similar lawsuits in recent years. For now, though, Americans will have to wait and see how this case unfolds to find out what rules may have been broken or if any rights were denied at any point in this incident.
Copyright 2023, ConservativeInsider.org