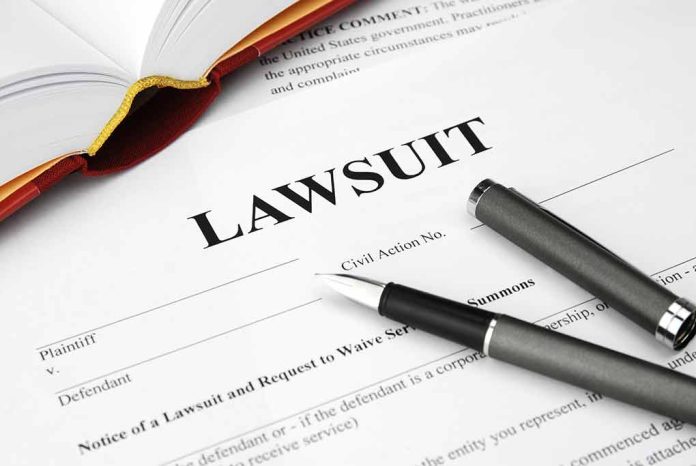 ConservativeInsider.org) – The political left-wing narrative has become so prevalent throughout the education system that it has become common for teachers and others in positions of responsibility to act as if they should bear no consequences for promoting their pet left-wing causes at the expense of others.
So, it is nice to see a good-news story occasionally, and the news that a left-wing professor at Michigan State University is being sued by two students is a case in point. She allegedly made her classes purchase yearly subscriptions to an organisation that she ran in order to donate money to left-wing causes such as Planned Parenthood, and the students decided not to let her get away with it.
Students Nolan Radomski and Nathan Barbieri – via the "Alliance Defending Freedom" (ADF) organization – filed a lawsuit against Amy Wisner, their former business marketing professor. She had allegedly required a $99 annual membership fee from each of her 600 students to join "The Rebellion Community" – a political advocacy group.
Although she had specified on her now-deleted Facebook page that 100 per cent of the money was to be donated to left-wing causes such as Planned Parenthood, it transpired that she had also used a significant proportion of the proceeds to fund an RV motorhome, under the guise of "Cancelling the Patriarchy", a slogan which she had sprayed onto the side of the vehicle to make the purchase look legitimate.
The complaint alleged that Wisner had collected approximately sixty thousand dollars for every year that she took the class. The lawsuit was based on a violation of the students' First Amendment rights by compelling them to donate money to political causes with which they strongly disagreed.
Logan Spena, an attorney for the ADF, said that the Constitution protects people from being compelled to subsidize speech with which they do not agree, and which promotes causes that they do not wish to promote.
Apparently, Wisner is no longer employed by Michigan State University.
Copyright 2023, ConservativeInsider.org