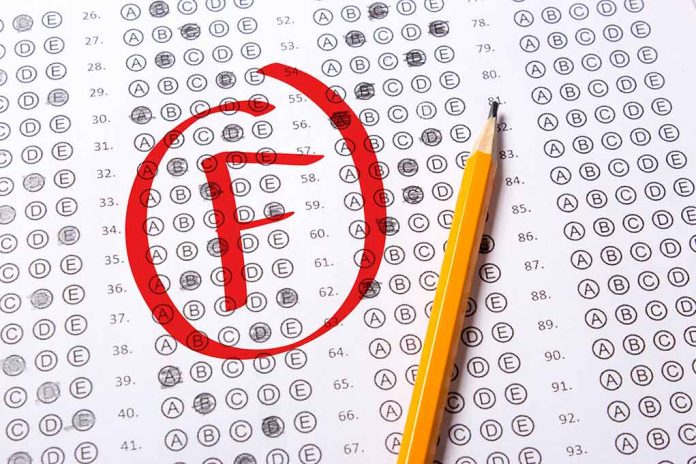 (ConservativeInsider.org) – While US student test scores have remained lower than usual since school closures during the Covid-19 pandemic, another threat to test scores is facing students: extreme heat.
A 2020 study of 84 countries from researchers at Stanford University and Boston College reported that extremely hot days negatively affect students on test days as well as affecting learning in long term ways as well. Jisung Park, a researcher at the Department of Public Policy at the UCLA Luskin Center for Innovation, suggested the effects of heat are stronger in low income and rural areas, where schools and homes are less likely to have air conditioning. In areas where air conditioning is less common, such as northern states like Michigan, Pennsylvania, and Wisconsin, some schools have had to close due to extreme temperatures.
A survey from the EdWeek Research Center recently asked educators if their buildings had air conditioning. In the south, 88% of educators said they did. Only about 20% of educators in the north were able to say the same. But with rising temperatures this summer, over 100 million Americans in various regions had to deal with extreme heat warnings.
The National Center for Education Statistics (NCES), which administers the Long-Term Trend Assessment standardized testing, recently published data from testing 13-year-old students across the country. According to their data, scores dropped significantly for all students, though low-performing students suffered the most. While high performing students dropped between 6 and 8 points in math, low performing students dropped 12 to 14 points.
The average score for math among 8th graders is now close to what it was in 1990, while reading scores are closer to what they were in 2004. Scores on both math and reading steadily increased from when the tests were first given in the early 1970's until 2012, when scores began to drop. The most significant drops, however, have been post-pandemic.
Some educators have pointed out that many students have only been back in school for a year since school shutdowns, and hopefully another year back will help to repair the decline.
Copyright 2023, ConservativeInsider.org