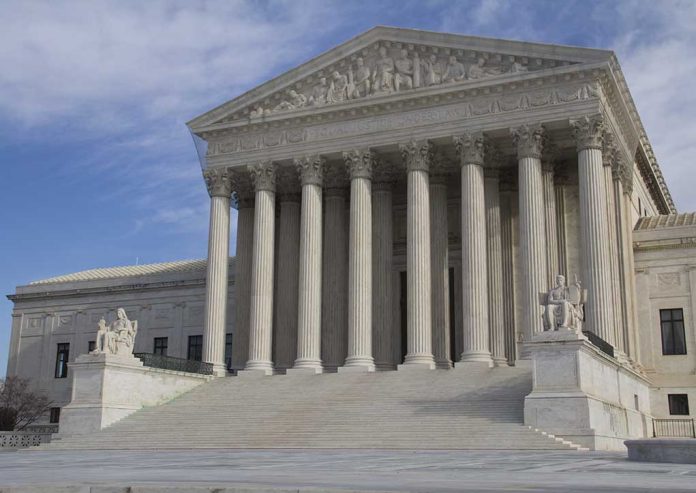 (ConservativeInsider.org) – As the FDA is being challenged in court over whether an abortion pill should be accessible to women, the Supreme Court has temporarily allowed access as the justices consider restricting it, according to Newsmax. Last week, Trump-appointed U.S. District Judge Matthew Kacsmaryk shut down a 22-year process to approve mifepristone, citing safety concerns that were ignored throughout.
Physicians and medical associations are challenging the FDA's approval of the drug, arguing that safety precautions were looked over for political convenience. The Biden administration and Danco Laboratories, the developers of the drug based in New York, called on the Supreme Court to deny any restriction against the drug as the case makes its way through the lower courts. They claim that women will be negatively affected by not having access to the pill.
Mifepristone is reportedly a drug that is taken in two steps. The pill induces abortions and is used with misoprostol, which "empties the uterus." It is also taken by women who miscarry or have Cushing syndrome, which occurs when the body is exposed to too much hormone cortisol.
The case was first reportedly brought against the FDA in September 2022 and although the drug has been left on the market, restrictions dating back from 2000 are now resumed. The drug is now only to be used for the first 7 weeks of pregnancy. But while the majority of justices sided with Danco to "stay" the district court's order that placed those restrictions, Samuel Alito and Clarence Thomas dissented.
The case came months after the Supreme Court overturned the landmark Roe v. Wade, which posited that abortion was a Constitutional right protected under the Fourteenth Amendment. The draft leak authored by Alito generated controversy among progressives who continue to see limitations on abortion as attacks on women's rights.
Copyright 2023, ConservativeInsider.org