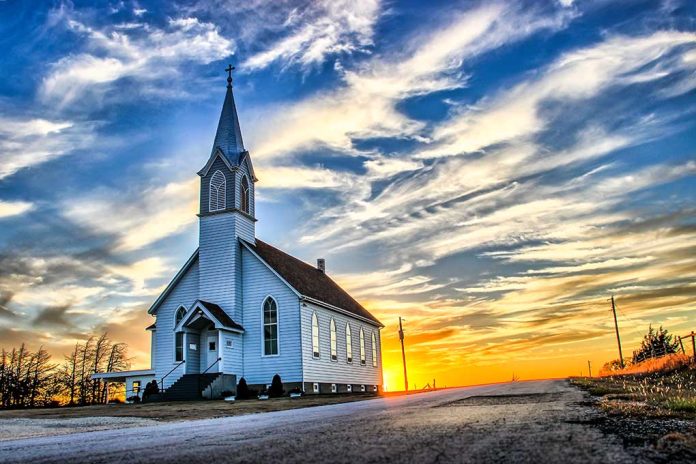 Supreme Court Sides With RELIGION – A Historic Decision!
(ConservativeInsider.org) – The separation of church and state, freedom of religion, and the battle for school choice have bumped up against each other in recent years, occasionally resulting in lawsuits. One such disagreement in Maine ended up at the Supreme Court (SCOTUS) after parents fought to use government tuition assistance program funds to pay for private, religious school education for their children.
On Tuesday, June 21, the SCOTUS ruled in a 6-3 vote that states cannot exclude schools providing religious instruction from their tuition assistance programs. In this particular case, many students in Maine do not have a public high school in their community, so a state-run program provides funds to help them attend a private school of their choice. The state had barred schools that provide religious instruction from receiving this money.
Supreme Court Hands Down Huge Victory on School Choice https://t.co/6rxs3lKXXw

— Townhall.com (@townhallcom) June 21, 2022
However, as Chief Justice John Roberts wrote in the majority ruling, the program "promotes stricter separation of church and state than the federal Constitution requires." With this, the court ruled the state must fund religious schools if parents want to send their children to them. Roberts emphasized that tuition assistance does not go directly to the school, but is directed by "the independent choices of private benefit recipients."
BREAKING: U.S. Supreme Court just ruled in a 6-3 decision that preventing school choice families from taking their children's taxpayer-funded education dollars to religious private schools violated the Free Exercise Clause of the 1st Amendment.

— Corey A. DeAngelis (@DeAngelisCorey) June 21, 2022
This landmark case is a victory for religious freedom and proves it is still protected by the US Constitution.
Copyright 2022, ConservativeInsider.org