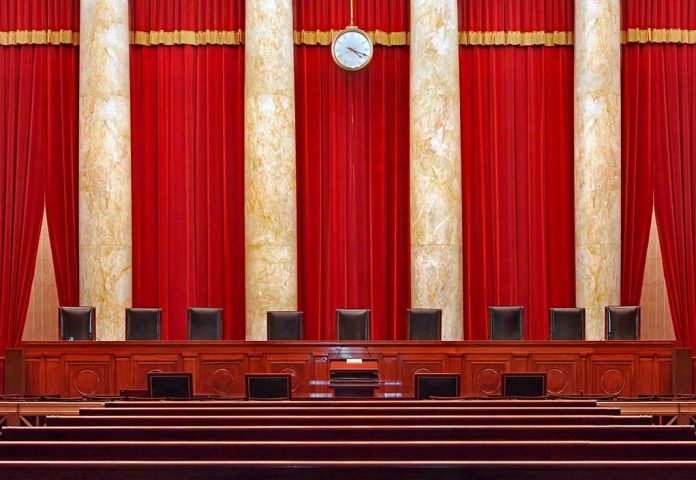 Supreme Court Sides With Joe Biden
(ConservativeInsider.org) – The Supreme Court (SCOTUS) has finally ended its historic session. One of the final cases the justices issued a ruling in was Biden v Texas about whether President Joe Biden could legally end former POTUS Donald Trump's Migrant Protection Protocols (often called the Remain in Mexico policy). The justices handed the Democratic leader a victory.
On June 30, the high court ruled 5-4 to allow Biden to end the controversial immigration policy devised by his predecessor. The regulations required asylum-seekers to wait in Mexico while the US Citizenship and Immigration Services processes their applications. The justices determined the president did not violate federal law when he sought to end the program and sent the case back to the lower courts.
The Supreme Court ALLOWS the Biden administration to terminate the controversial Trump-era asylum policy known as "remain in Mexico." Red states argued that Biden was obliged to keep the policy, but SCOTUS says in a 5-4 ruling that the administration can end it.

— SCOTUSblog (@SCOTUSblog) June 30, 2022
According to the majority opinion penned by Chief Justice John Roberts, the law states the secretary of Homeland Security "may return the alien" to Mexico. He went on to say the "use of the word 'may'…makes it clear that the" policy is a tool that the secretary can, but isn't required to use. Additionally, the Court found lower courts do not have the authority to tell the federal government what methods it can use to control immigration, giving the president broad power over the issue.
The lower court will now decide whether the president violated any administrative laws, but the SCOTUS ruling means Biden can end the policy, allowing migrants to wait in the US while their cases wind through the system.
Copyright 2022, ConservativeInsider.org