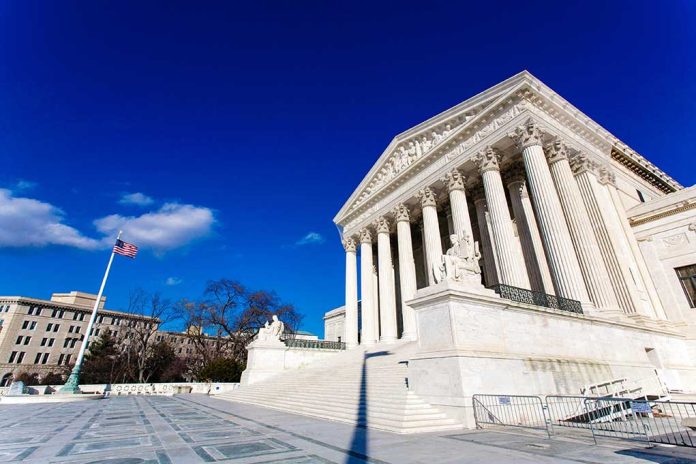 Supreme Court PRAYER Ruling – The Verdict Is In!
(ConservativeInsider.org) – In 2015, high school football assistant coach Joseph Kennedy would often pray on the 50-yard line after football games. However, Bremerton High School did not agree with his clearly religious actions after a public school event and put him on administrative leave before eventually choosing not to renew his contract. So, Kennedy sued the school for infringing on his religious freedom to pray in such a capacity, and the Supreme Court (SCOTUS) just ruled in his favor.
On Monday, June 27, SCOTUS released a 6-3 opinion that coach Kennedy's prayers fall under the category of private speech rather than public, meaning the First Amendment protects his right to pray after football games. The following justices voted in support of Kennedy:
Chief Justice John Roberts
Neil Gorsuch
Samuel Alito
Amy Coney Barrett
Brett Kavanaugh
The three other justices dissented, many highlighting that players may have felt pressured to pray with their coach. However, the conservative justices saw no evidence of that fact.
"They're teaching Critical Race Theory and they're not allowing a private prayer… to take place on a football field? Outrageous. And it's a great decision," said @RepMeuser after the Supreme Court upheld a high school football coach's right to pray. #NationalReport pic.twitter.com/TzZ66Ur2Ku

— Newsmax (@newsmax) June 27, 2022
This was one of many cases recently where the SCOTUS protected American citizens' rights to speak openly and freely practice their religion. It sets a landmark precedent from here on out, emphasizing that this nation is still committed to the freedoms of each and every one of its citizens.
Copyright 2022, ConservativeInsider.org