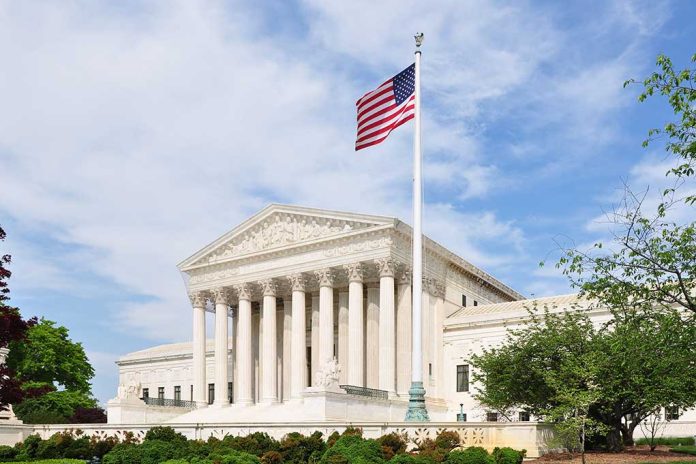 (ConservativeInsider.org) – President Joe Biden had the Occupational Safety and Health Administration (OSHA) issue a mandate in November forcing employers with over 100 staff members to ensure their workers are fully vaccinated against COVID-19. Since then, freedom-loving law firms have been pushing back. Now, the case is finally at the Supreme Court (SCOTUS).
On Friday, January 7, the nine SCOTUS justices will hear oral arguments from the Liberty Counsel and the federal government. On one hand, Liberty Counsel founder and chairman Mat Staver called the "unlawful" OSHA directive "unconstitutional, abusive, and inhumane." If the high court sides with him, it could overturn OSHA's mandate to begin enforcing fines beginning January 10.
However, the Biden administration is asking SCOTUS to overturn rulings from lower courts that have stalled the mandate in 25 states so far. If the justices side with the president, companies in half of US states can begin firing employees who refuse the vaccine.
The Philly Daily News delved further into the subject on Twitter:
Daily News | Crunch time for workplace vaccine mandates: U.S. Supreme Court to weigh in https://t.co/cS2IUZ4BFr

— Philly Daily News (@PhillyDailyNews) January 4, 2022
Experts hope the Supreme Court will rule quickly on this, as it could have far-reaching implications with the January deadline so close. As it stands, businesses who refuse to comply with the mandate could face up to $13,600 in fines per violation, making this quite a politically charged issue. Now, it's up to the justices to decide whether or not this mandate aligns with the freedoms provided to US citizens in the Constitution.
Copyright 2022, ConservativeInsider.org