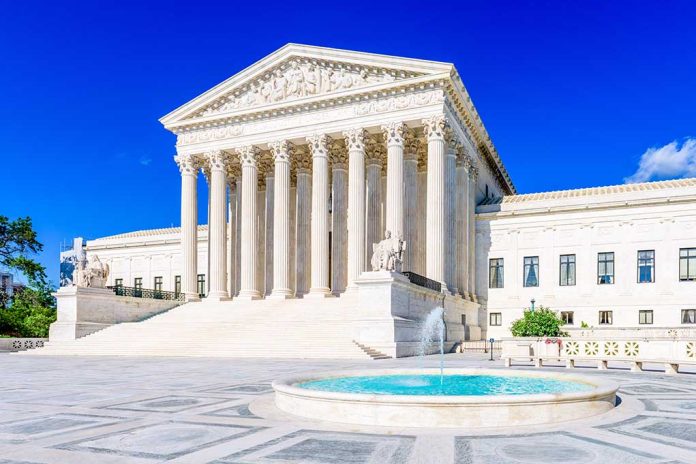 This Supreme Court ORDER Reads Like A Threat
(ConservativeInsider.org) – In recent years, it has become increasingly difficult for religious organizations to understand what their rights and liberties are in the light of human rights laws that conflict with some of their beliefs. For instance, an LGBTQ+ group at Yeshiva University in New York City has been fighting for recognition from the school that refuses to acknowledge the group based on its strict religious beliefs. This case made it to the Supreme Court (SCOTUS), leading to a unique ruling last week.
On Wednesday, September 14, the SCOTUS published a 5-4 ruling upholding a New York Supreme Court ruling that forces the Jewish university to recognize the YU Pride Alliance group. However, the order gave clear directions on how the school, which is currently chartered as a nonreligious organization, can weave its case through the New York court system to likely give it the win in this case.
Supreme Court denies bid by Yeshiva University to block LGBTQ+ student organization, sends back to NY courts https://t.co/1tgojWDr58

— Fox News (@FoxNews) September 15, 2022
Chief Justice John Roberts and Justice Brett Kavanaugh joined the three liberal justices in the ruling that highlighted that the school's legal team should see if New York courts would move faster with the appeal and "may file with the Appellate Division a corrected motion for permission to appeal that court's denial of a stay to the New York Court of Appeals."
This ruling reads oddly like an instructional document to the school on how to appeal its verdict and win. Many people think it is also the nation's highest court issuing a warning to the New York Supreme Court that if it does not allow this school the religious exemption it is seeking, it will make larger moves to allow it. Either way, this court case will likely be in the legal system for a while as the battle for religious freedom versus LGBTQ+ rights continues.
Copyright 2022, ConservativeInsider.org