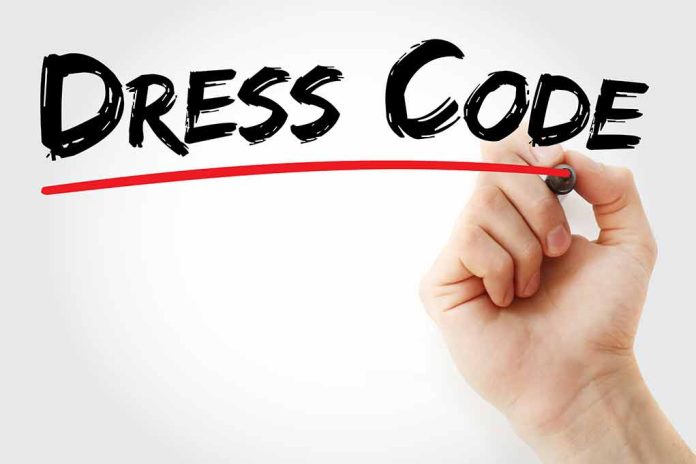 (ConservativeInsider.org) – In response to Senate Majority Leader Chuck Schumer (D-NY) declaring that a dress code would no longer be enforced for Senate members, Senator Susan Collins (R-MA) jokingly said she would "wear a bikini" on the floor of the Senate.
Collins, 70, clarified that she would not actually wear a bikini, but said she "could" due to the new rules (or lack thereof) announced by Schumer. Collins claims Schumer's latest move "debases the institution" of the Senate.
While the reason for the change was not explicitly stated by Schumer, it seems obvious the change has been made to appease Senator John Fetterman (D-PA), who has mostly been seen wearing baggy hoodies and gym shorts as of late, though sometimes he mixes it up by wearing a baggy t-shirt instead of a hoodie. Fetterman used to comply with Senate rules by wearing a suit to work, but he has given up any sense of decorum since his six-week hospitalization earlier this year for clinical depression. The Pennsylvania Senator skirted the rules before Schumer's announcement by shouting his votes from the doorway to the chamber, rather than donning a suit to perform his job, as every other member of the Senate has done since its inception.
Critics have thus begun calling Schumer's announcement the "Fetterman rule." Fetterman defended himself during an interview with MSNBC by saying there are "more important things" to discuss than him "dress[ing] like a slob."
Many Republicans have spoken up to agree with Sen. Collins, including Florida Governor and GOP presidential candidate, Ron DeSantis, who said we should be "lifting up" our standards rather than "dumbing [them] down."
Some Republicans have said they don't mind the rule change, including Sen. Lisa Murkowski (R-AK), who wore more relaxed clothes this week. She said she isn't so "hung up" on rules that she believes male Senators should be required to wear a necktie every single day, especially during the hot summer months.
Copyright 2023, ConservativeInsider.org