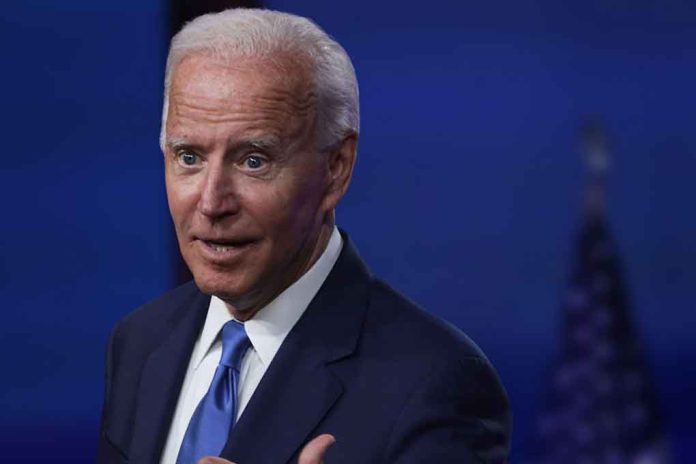 Biden Just LOST His Most Important Voters
(ConservativeInsider.org) – Many Americans who voted for President Joe Biden were hoping he would keep the nation moving forward with strength, just like he promised to do during his campaign. However, it seems the POTUS hasn't fulfilled his word in the nearly two years since winning the election. The Republican Main Street Partnership conducted a new poll showing Biden's job performance thus far has disappointed swing voters and detailing how that sector hopes to move the nation forward.
Pollsters surveyed voters in four major swing districts in California, Oregon, Nebraska, and Pennsylvania from July 12-18, asking their opinions on Biden, America, and what policy focus the next group of lawmakers in Congress should adopt. The poll had a margin of error of 3.75%.
In report results, surveyors detailed how 72% of respondents said the US "is headed in the wrong direction" and 63% "disapprove" of the president's performance. Perhaps most astonishing was that 85% of those surveyed believe "America's standing and reputation in the world" are decreasing.
Biden Promised To Restore 'Respected Leadership on the World Stage.' Swing Voters Say He's Done the Opposite. https://t.co/4NsYcGbcXi

— † Crusader (@Wil_Johnson1) August 2, 2022
The Republican Main Street Partnership promotes agenda platform planks of increasing energy independence, putting Americans back to work, providing supply chain assistance, promoting family safety, and boosting global freedom. To roll these ideas out practically, respondents support initiatives like bringing back shop class, giving US workers more breaks, and fully funding police departments. Is it surprising many of these items seem like the antithesis of Biden's policies?
Copyright 2022, ConservativeInsider.org