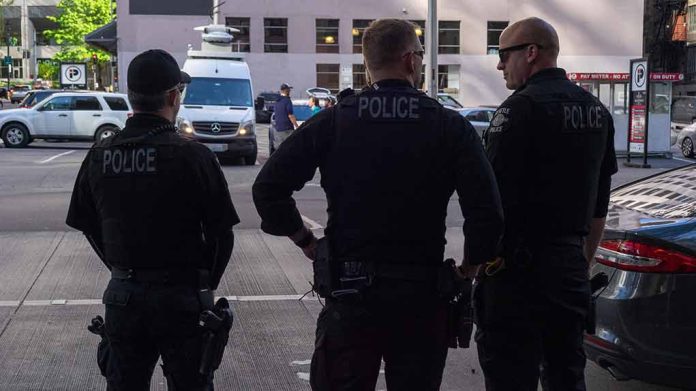 (ConservativeInsider.org) – A police detective from Seattle with over 40 years of experience on the force has filed a lawsuit against her department, alleging she has been the victim of years of both gender and racial discrimination.
Black Detective Denise Bouldin, also known as "Cookie," claims she has faced discrimination from other members of the department on a daily basis for the 43 years she has served on the force. Bouldin also claims that her loyalty to the Seattle Police Department has been called into question due to her close connections with racial minority groups in the city.
Earlier this year, Bouldin filed a tort claim seeking $10 million in damages, which she now says the city failed to "meaningfully respond" to. She has now filed a full lawsuit. Bouldin said the lawsuit is an attempt to "shed light" on the underlying issues within the SPD, including racism, sexism, other forms of discrimination.
Bouldin claims that whenever the department faces external criticism over racial issues between the department and the black community, they tout her close ties to the black community as a way to deflect the criticism. However, internally, she said complaints have been made about her relationship to communities of color.
The lawsuit alleges that the SPD has a "culture of retaliation" and that after making complaints about her mistreatment, other officers within the department have refused to show up when she calls for back-up, "deliberately" putting her life in jeopardy. She said after she blew the whistle on issues within the department, her higher ups said she would be transferred to another department.
However, she was not allowed to collect her personal items, which she said were mishandled and then shoved into boxes and placed in a corner. Details of other issues of mistreatment within the department are included in the lawsuit, such as that dog feces were left in front of her locker after she made a complaint about dogs roaming around the South Precinct.
A trial is now set for November of 2024.
Copyright 2023, ConservativeInsider.org