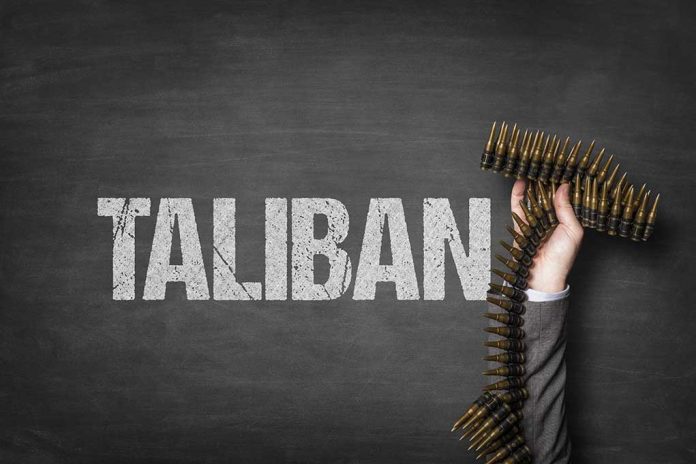 (ConservativeInsider.org) – Afghanistan's desert landscape has a stark beauty to it, although people often overlook it as the country is also home to the oppressive Taliban. Within the Afghan mountains, experts believe the nation holds many rare-earth minerals and fuels, including lithium, copper, and iron. These pricey minerals have become a target for smugglers, and now the Taliban is moving to arrest those seeking to steal their resources.
The Taliban recently announced its forces arrested five men, two of which were Chinese nationals, after they were caught allegedly smuggling over two million pounds, an estimated 1,000 metric tons, of rocks containing lithium out of the country, according to VOA news. Local authorities said they believe the criminals were trying to move the rocks through Pakistan to China, which is the world's largest producer of lithium batteries. This rare mineral is commonly used in electric vehicles and other various other rechargeable green products.
#Taliban arrests #Chinese nationals for smuggling precious stones from #Afghanistan#taliban sharia https://t.co/HfEdNXxt5g

— Firstpost (@firstpost) January 24, 2023
Khaama Press reported the rocks contained around 30% lithium and came from the Kunar and Nuristan provinces. The Taliban has moved to protect these precious resources, as various groups have estimated the mineral deposits in the country could be worth between $1 and $3 trillion dollars.
A political commentator currently in Japan told the Epoch Times back in September 2022 that he believes the Chinese Communist Party (CCP) will try and take all the precious minerals in Afghanistan.
This comes as the CCP has increased its presence in the country since President Joe Biden ordered US troops to leave Afghanistan, allowing the Taliban to take over the government in August 2021. According to state-run media, the communist nation has recently asked Afghanistan's new leadership to help protect its business interests in the country after recent attacks on Chinese citizens there.
While the Taliban profited off of the minerals before its government takeover, it is now in an even stronger position to control the valuable resources and protect them from smugglers.
Copyright 2023, ConservativeInsider.org