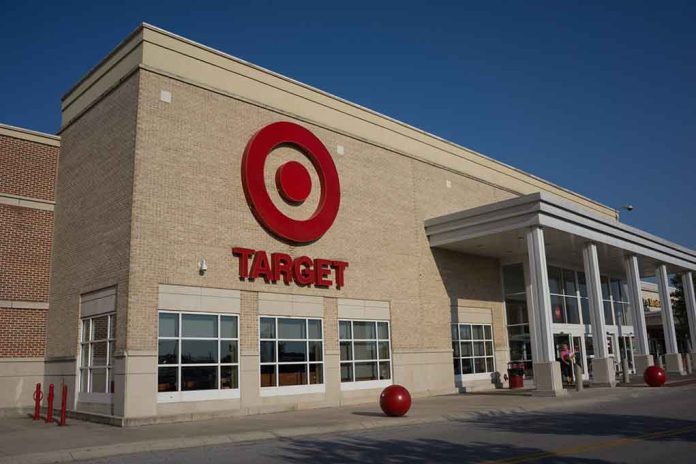 (ConservativeInsider.org) – Brian Cornell, the Chief Executive Officer of Target, was reported to have said in a recent interview that its June Pride month collection of LGBTQIA+ merchandise was "the right thing for society". He also said that it was "great" for their brand, helping them to drive an increase in sales, and the "woke" capitalism should be the way forward.
However, it now appears that the spectre of Bud Light is haunting the Target brand, much like Banquo's ghost at the feast of Macbeth. Fearful of a repetition of the disaster that has befallen Anheuser-Busch following their adoption of a transgender model to promote one of their beers, Target has had to do some rapid backtracking.
It appears that many consumers have been "creeped out" by the LGBTQIA+ merchandise and are now choosing to do their shopping elsewhere. Products such as "tuck-friendly" swimwear (female swimsuits designed to hide male genitalia), gender-bending mugs and a range of rainbow-themed children's clothing designed to promote the transgender lifestyle have caused a backlash to the extent that Target have had to hold emergency meetings to decide what to do about it.
Store managers have reportedly been running around like headless chickens after senior directors decreed that Pride merchandise should be relocated from prime positions near the front of their stores to more obscure positions at the back of the stores. In addition, mannequins and prominent signage relating to LGBTQIA+ merchandise was removed, and employees were instructed not to overtly promote the products.
In addition, directors have said that emergency training should be given to staff in order to prevent situations escalating into violence when outraged customers demand to know why they are stocking products that are designed to appeal to perverts and sexualise children. Target Asset Protection and Corporate Security teams have been placed on high alert.
The CEO and the senior leadership team have been unable to clarify how well the emergency changes are going to impact their commitment to "woke" capitalism.
Copyright 2023, ConservativeInsider.org