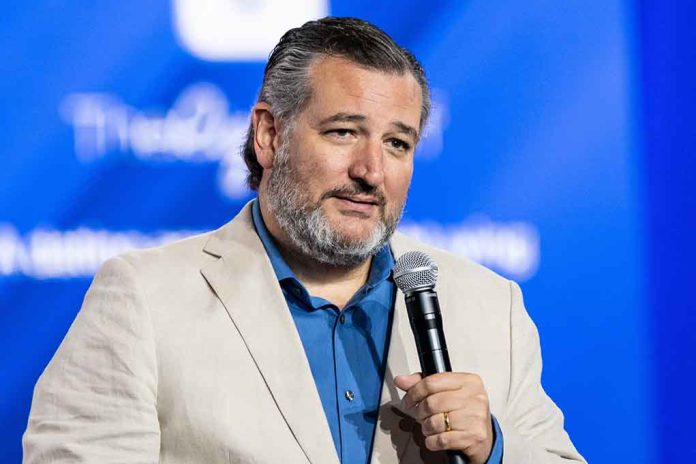 (ConservativeInsider.org) – Senator Ted Cruz (R-TX) has represented his constituents in his home state of Texas since 2013. The two-term lawmaker has a long history in politics and serves on four committees, including the Senate Foreign Relations Committee and the Committee on the Judiciary. Recently, he has been pushing to establish term limits on US federal lawmakers. However, when announcing his plan to run for a third term, he recently told America he will not abide by his term limit suggestions until they are law.
On Sunday, February 5, CBS News host Margaret Brennan spoke with Senator Cruz on "Face the Nation" about various issues. During their chat, the Texas lawmakers chose to both praise and criticize President Joe Biden. He commended the commander-in-chief "for actually having the guts to shoot" the Chinese spy balloon down that floated across the entire US this month.
However, he emphasized this was only after Biden "allowed a full week for the Chinese to conduct spying operations," including the communist government likely taking surveillance footage of multiple military bases. He ended his criticism by saying this series of events "telegraphed weakness" to the Chinese Communist Party.
FULL INTERVIEW: Republican Sen. Ted Cruz of Texas says President Biden should have taken action sooner to shoot down a suspected Chinese spy balloon. https://t.co/wtw043jBu4 pic.twitter.com/o6NeDhtY1d

— Face The Nation (@FaceTheNation) February 6, 2023
After discussing the national security risks the popular app TikTok poses to America, the pair then focused on upcoming elections. While Senator Cruz first dodged Brennan's question if he would run for president, he eventually highlighted that he will choose to run for a third Senate term to represent the people of Texas again.
When Brennan confronted him on this and the fact he is seeking to impose a two-term limit on Senators, Cruz said he will be "happy to comply [SIC] by the same rules that apply for everyone" if such rules are set in place. However, until then, he will do everything in his power to keep fighting for his constituents.
Copyright 2023, ConservativeInsider.org