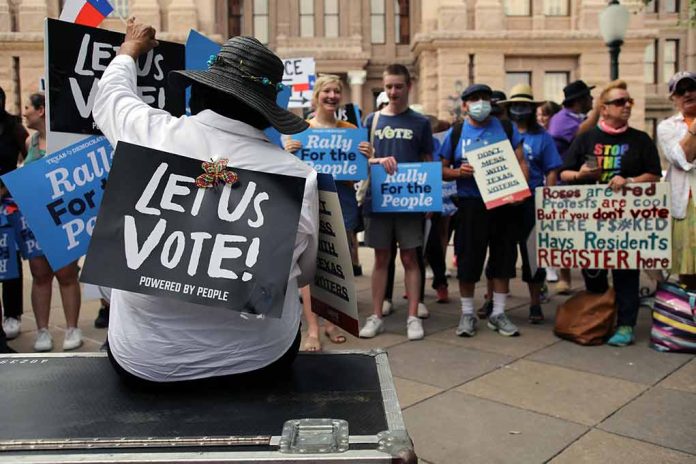 (ConservativeInsider.org) – The state of Tennessee has added new hurdles to the process of restoring voting rights to people with felony convictions. Since 2006, felons who had completed their prison sentences were able to get their voting rights restored through an administrative process that involved paying off all debts, including child support, which many found too cumbersome to complete. Fewer than 1% of Tennesseans with a felony conviction, or approximately 3,400 people, were able to get their voting rights restored under the previous program.
However, in late July, Tennessee's Secretary of State had their elections coordinator send a letter to local election officials, saying that felons must now be granted clemency by the governor or see a circuit court judge in order to have their voting rights restored. This makes Tennessee one of three states that requires an official designation from the governor or the courts in order to restore voting rights to felons.
Tennessee has the second-highest rate of disenfranchised voters, with almost half a million residents, or nearly 10% of the voting age population, unable to vote due to previous felony convictions and outstanding debts. The disenfranchisement rate for African-American adults in Tennessee is 21%, more than double the rate for all Tennesseans. Florida currently leads the country with over a million residents unable to vote due to previous felony convictions.
The Campaign Legal Center, an advocacy group for voting rights based in Washington has filed a lawsuit in federal court over the new changes to Tennessee standards. They allege that the state has not made it clear which state officials can sign off on paperwork to restore voting rights, does not explain what the denial criteria is, and does not offer opportunities for appeal. The case is expected to begin in November.
Tennessee officials stated that the changes made in July were necessary due to a recent decision by the State Supreme Court called Falls v Goins, which stated that someone who had been convicted of a felony in Virginia and had their voting rights restored in that state still had to do the process for restoring voting rights in Tennessee.
Copyright 2023, ConservativeInsider.org