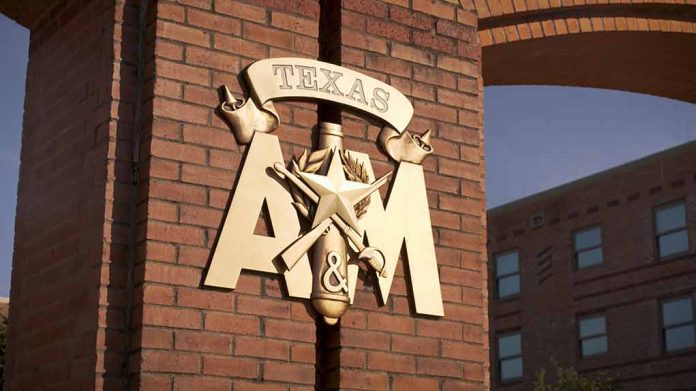 (ConservativeInsider.org) – This past June, Texas A&M University celebrated the hire of a new journalism professor, Kathleen McElroy, with fanfare usually reserved for collegiate athletes and coaches. McElroy, a black journalist with decades of experience working for the New York Times, was expected to revitalize the journalism program at her alma mater, which has the largest student body of any university in the United States.
Her hiring was derailed after conservative website, The Texas Scorecard, and several unnamed people within the university, pushed back on her initial offer of a tenured position. McElroy was told that there was a lot of concern from people in the university over her work in diversity, equity, and inclusion in her field.
After those concerns were discussed, she was given a new offer from the university for a five-year contract without tenure, which she accepted. Shortly after that, she was given a third offer, which was for a year-long at-will contract, which she rejected.
The situation comes at a precarious time due to the fact that Texas is set to have a law go into effect in January that bans publicly funded universities from promoting diversity, equity, and inclusion efforts. The law states that all hiring decisions must be "color-blind and sex-neutral."
McElroy, whose work promotes hiring people based on their race and gender, said she feels like she is being judged based on her race and gender and that she feels "damaged" by the process.
The President of Texas A&M, Katherine Banks, took responsibility for the failed hiring of McElroy and said she felt "embarrassed" by the situation. Shortly after, Banks resigned from her position after McElroy spoke to news outlets about her hiring fiasco. The University has now named Gen. Mark Welsh III as acting interim president. The University's Board of Regents has agreed to an investigation into McElroy's hiring process, as well as a settlement negotiation with McElroy for rescinding her offer of employment.
Copyright 2023, ConservativeInsider.org