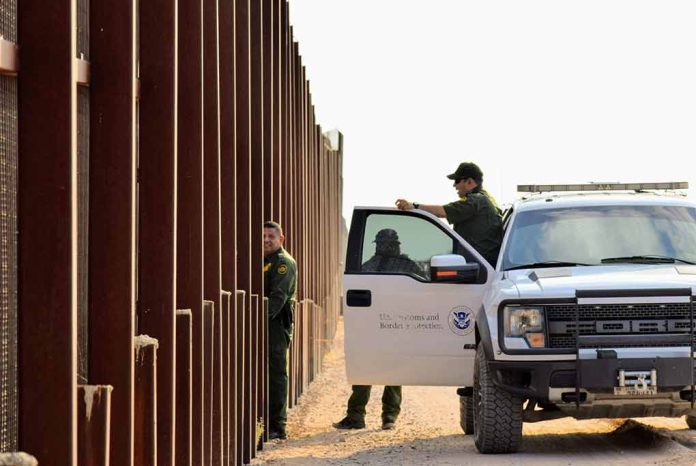 (ConservativeInsider.org) – The Biden Administration has claimed that they will continue building on the wall at the southern border because Congress allocated money for the project. The money has been sitting aside for several years and the material has been sitting on the ground for three years. Pundits lament that the action has only started because the 2024 election is approaching, and some consider the Biden Administration to be too lenient regarding the Mexican border and enforcement.
Texas Lt. Gov. Dan Patrick claims that 8 million people, hundreds from a terror watchlist, have already crossed the border. While those figures are difficult to support, there are figures from the Mexican border that show many Venezuelans have reached the border and they are unlikely to qualify for asylum. Venezuela has recently fallen into a political, economic and humanitarian crisis over the last several years with 7.3 million people leaving for better opportunities. Many of them have settled in neighboring countries but some have ventured north to Mexico and the United States. Officials from Mexico and the United States are sending thousands of Venezuelans back via repatriation flights. Political tensions in Venezuela are tense and repatriation flights were paused for some time but are moving forward after a review of the asylum process and more cooperation from officials in Venezuela.
The funds were appropriated in 2019 before Biden took office and he has tried to move divert the funds to another project. But Congress has refused, and there are laws in place to prevent redirecting money from an approved project to another. The Administration has waived several federal laws related to the construction process, which was also done by the Trump Administration. Biden ended the National Emergency at the southern border but has been slow to make significant changes to improve results or conditions.
Copyright 2023, ConservativeInsider.org