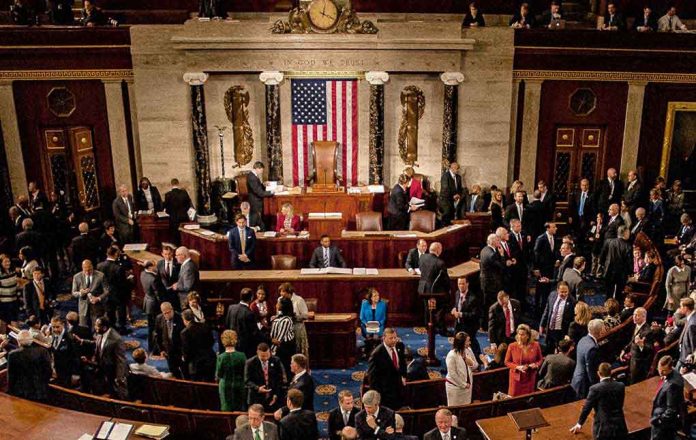 (ConservativeInsider.org) – The 2020 presidential election surprised many voters, especially in states that voted for former President Donald Trump in 2016, but tipped to support President Joe Biden four years later. As Americans look forward to 2022, they will be watching tight midterm races in many of the same states, including a few more, as the GOP hopes to turn the Senate in their favor.
Arizona Remains in the Headlines
In a state that used to run red, Democrats have made quite a few gains. In 2020, Arizona gave its electoral votes to Joe Biden after Phoenix-based voters in Maricopa County tipped the state back to blue. Now, Senator Mark Kelly (D-AZ) is hoping to retain his seat for another term, but challengers like Attorney General Mark Brnovich (R) and Major General Michael McGuire (R) are putting off a good showing in the GOP field.
A gubernatorial election is also taking place in the state that underwent a myriad of election audits last year, as current Arizona Governor Doug Ducey (R) is facing a term limit. Democrats are hoping current Secretary of State Katie Hobbs will take the seat, but GOP candidates like Treasurer Kimberly Yee are hoping to bring the state back to the Right.
Will Georgia Remain Split in 2022?
As news outlets called the 2020 presidential race, all eyes were on Georgia as the final votes came in. Even during the months after, Conservatives questioned the state's election results in various districts, and President Donald Trump targeted Governor Brian Kemp (R) for his failure to cooperate with his demands.
Now, former state Representative Vernon Jones (R) is challenging Kemp for the governorship, and many experts think Stacey Abrams will enter the race for the Democrats. These two black candidates will likely boost the southern state's voter turnout, potentially making the election quite the nail-biter.
New Hampshire Heats Up for the Midterms – and the First Presidential Primary
In November 2022, New Hampshire voters will fill the seat of departing Senator Maggie Hassan (D). The state's current governor, Chris Sununu (R), believes his state can "definitely" flip the Senate seat to a GOP contender, highlighting that Hassan "doesn't connect with people."
Right now, the Senate is split 50-50 between the parties. However, with a bit of campaigning and fundraising, it's quite likely Republicans can take back the Senate and help protect America's values while Biden remains in the White House.
Copyright 2022, ConservativeInsider.org