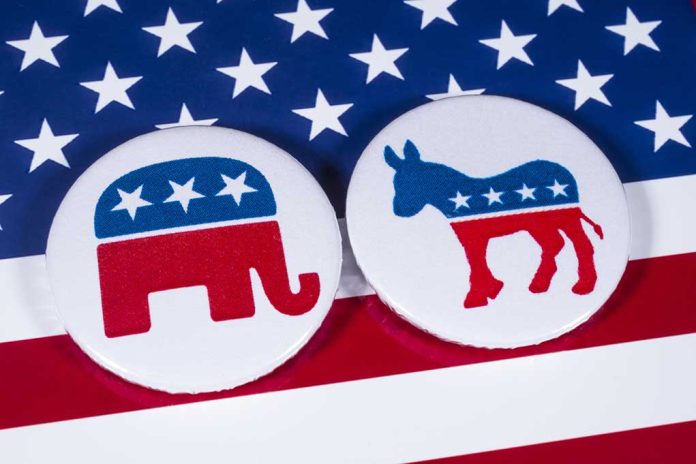 These Democrats Are Suddenly Against Agendas They Once Pushed
(ConservativeInsider.org) – As American voters look toward the 2022 midterm elections, there is a lot on the line. The GOP believes it can win back Congress if it gets the right votes at the right time; Democrats are pushing hard to tip the scale in their favor so they can push countless bills through while President Joe Biden is in office. To achieve this, many Progressives are changing their tune around crime and police department funding to try and get more support.
Staten Island Democrat Goes Against Previous Beliefs
Former US Representative Max Rose (D-NY) is hoping to win back his seat representing Staten Island and parts of Brooklyn from GOP lawmaker Nicole Malliotakis. When he first ran for office in 2018, he completed a survey detailing his agenda, which included supporting bail reform, shortening sentences, and reforming prisons. However, speaking with "Fox and Friends" late this summer, Rose admitted the Democratic easy-on-crime policies have had a "causal relationship" with the rising violent crime cities are facing, including New York.
Rose emphasized legislatures should be taking directions from the police on the front lines and giving them more support as they work to keep their communities safe.
New Hampshire Representative Seeks Reelection With a New Platform
In New Hampshire's Third District, Annie Kuster (D) is hoping to win another term. In 2020, she supported minimizing qualified immunity and providing universal healthcare to all imprisoned people. However, her campaign website is now missing all these former opinions, instead choosing to stay silent on the topic of police, violent crime, and what to do about it.
Minnesota Democrats Back Off Their Once-Solid Stances
Up in Minnesota, Representatives Angie Craig (D-MN) and Dean Phillips (D-MN) are hoping to win their reelection bids. While they both once supported qualified immunity wholeheartedly, a recent interview with the Minnesota Star Tribune showed a change of heart.
Craig told the newspaper the recent progressive policies surrounding shorter sentences and defunding police departments "have negatively impacted recruitment and retention and morale." She then clearly stated her support for qualified immunity, which protects police officers from some lawsuits as they are on duty keeping their communities safe.
Minimizing crime and supporting local law enforcement are two key issues rising on the list of voter priorities. Of course, inflation, the economy, education, and abortion are also all among the most important topics this season. But, this trend of Democrats going back on their policies to appease voters shows their willingness to flip-flop on values in hopes of gaining a few votes.
Copyright 2022, ConservativeInsider.org