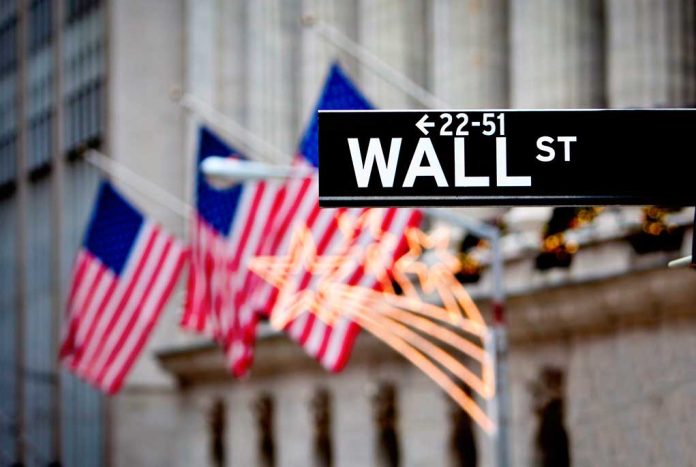 GOP Victories Could Raise Stock Market by Whopping 25%
(ConservativeInsider.org) – Americans have heard talk of a recession and the sluggish economy for months, many choosing to attempt to save extra money despite the record-high inflation. However, one industry expert believes the stock market could turn around if the GOP retakes Congress in the upcoming midterm elections.
This year, the S&P 500, when accounting for inflation, fell about 30%, according to Newsmax, hitting Americans and their retirement accounts hard. However, Fundstrat's Head of Research, Tom Lee, believes if Republicans take back a few seats in the Senate and House, we could see stocks jump by up to 25%. With voters ranking the economy and inflation as top issues as they head to the polls, there is a strong chance of the GOP making large gains.
Stocks could rally 25%, and GOP gains in midterm elections could spur lower inflation, Fundstrat says https://t.co/x1LIeuwWxk a través de @mktsinsider para todos los gustos yo creo que es un bear market rally y noviembre puede ser como 1973 y 1974¡¡

— Roberto A. Ruarte (@roberto_ruarte) October 26, 2022
Historically, Republicans are the fiscally conservative party that allows an open market and limited government regulations to move the economy forward. If they regain the power to legislate, even with Biden's potential veto power, there could be major strides in rebuilding the economy.
If the stock market was able to regain some lost ground, that would also encourage the Fed to stop hiking interest rates, something it has hinted at attempting soon as inflation has mostly plateaued. With this in mind, Wharton Professor Jeremy Siegel thinks stocks could gain as much as 30% in 2023 — if all goes well.
Copyright 2022, ConservativeInsider.org