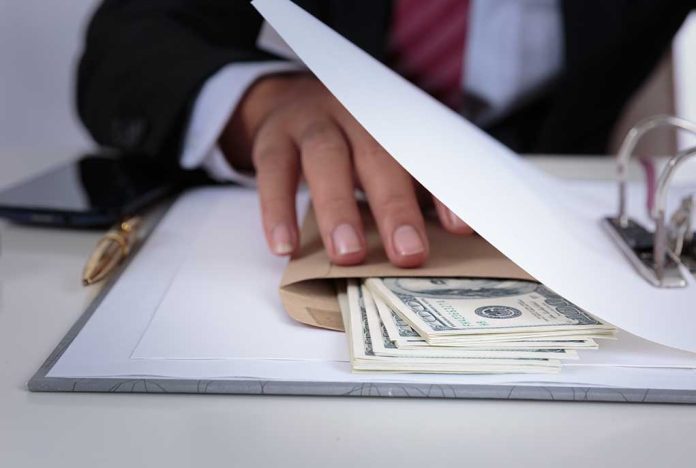 (ConservativeInsider.org) – Republican lawmakers have alleged that a former oligarch and Ukrainian minister, Mykola Zlochevsky, paid President Joe Biden and his son Hunter Biden $5 million each, and kept a significant number of audio recordings of his conversations with them as an insurance policy for what is described as a pay-for-play scheme.
Senator Chuck Grassley (R-IA) said that the allegations arose from an FBI informant document, listed as form FD1023. Three other Republican lawmakers, Nancy Mace (R-SC), Anna Paulina Luna (R-FL), and Marjorie Taylor Greene (R-GA) confirmed that a foreign national described in the document is in fact Zlochevsky.
Zlochevsky has a long and checkered history when it comes to dodgy dealings. In 2002 he founded Burisma Holdings, which was investigated by Ukrainian prosecutor Victor Shokin in 2016 for public corruption and money laundering. The investigation was dropped after then vice-president Joe Biden applied pressure, threatening to withhold $1 billion in US aid unless Shokin was fired – something Biden later openly bragged about in 2018.
Hunter Biden and his associate Devon Archer held seats on the board of Burisma Holdings from 2014, and over the course of several years were paid millions of dollars for their participation by the Ukrainian oligarch, creating a conflict of interest as Ukrainian politicians at that time were desperate for financial support from the US.
Zlochevsky was also Ukraine's Natural Resources and Ecology Minister and was Deputy Secretary of the Defense and National Security Council between 2012 and 2014. As environment minister, he was suspected of abusing his position to hand out gas licences to his political allies.
Zlochevsky let it be known that Hunter Biden's position on the board created an opportunity for Ukrainian political figures to leverage US financial support and thereby influence US / Ukraine policy. At the same time, he was involved in several other corrupt schemes which resulted in him feeing the country in 2019 to avoid charges of embezzlement. His current whereabouts are unknown.
Copyright 2023, ConservativeInsider.org