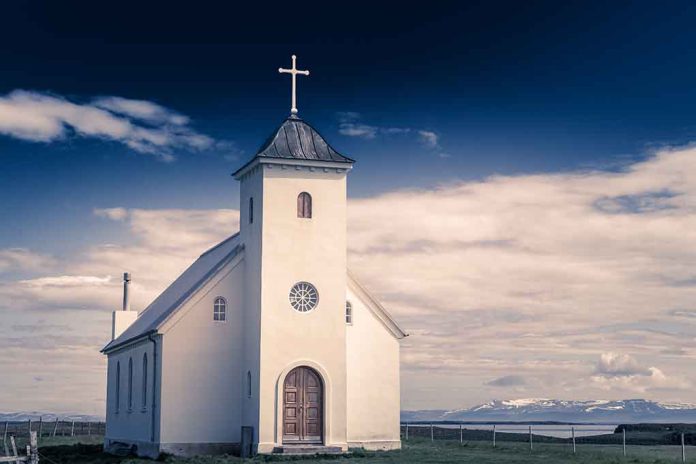 Democrat Pastor/Senator's Church Hired Management Company That Evicts The Poor
(ConservativeInsider.org) – Georgia's Democratic candidate for the US Senate this year is Sen. Raphael Warnock (D-GA), who is also the senior pastor at Ebenezer Baptist Church in Atlanta. His historic church effectively runs an apartment building nearby called the Columbia Tower. This week, opposing candidate Herschel Walker (R) claimed the church was evicting residents who could not make their rent after hiring a company notorious for kicking poor people out of their homes.
Ebenezer Baptist Church recently hired Columbia Residential to manage its apartment building near downtown Atlanta. However, the new management company doesn't have the best track record of caring for the poor. According to The Washington Free Beacon, the business filed 605 eviction notices against residents of all its managed properties last year, ranking itself 31st of 1,587 on the list of the businesses with the most corporate landlord eviction lawsuits.
GOP Candidate Walker highlighted how this business move does not line up with Warnock's social justice bent and the Christian faith he professes.
I thought @ReverendWarnock said he was a Matthew 25 guy….
https://t.co/4I7qTGLtWQ

— Herschel Walker (@HerschelWalker) October 24, 2022
Atlanta news stations investigating these allegations revealed how only two evictions had been carried out in the past few years, both for tenants who passed away.
These questions about the responsible management of low-incoming housing developments come as Warnock receives a salary from his church on top of a $7,417 monthly housing allowance. As these two men continue to battle it out for the next term in the Senate representing Georgia, the public will likely uncover more information about this story and the church's involvement in its residential building.
Copyright 2022, ConservativeInsider.org