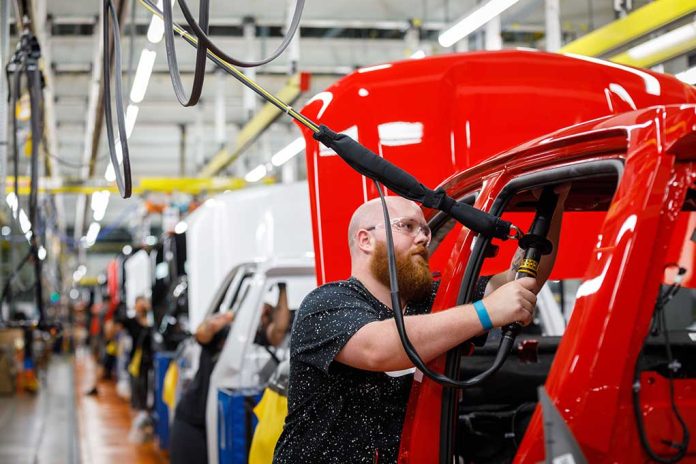 (ConservativeInsider.org) – As the world has come to rely more heavily on technology, devastating cyberattacks have become more common. These attacks have interrupted hospitals, critical infrastructure, and private companies. That's exactly what happened to Toyota recently.
On Monday, February 28, Toyota announced it was suspending production in Japan after a cyberattack hit a supplier. Kojima Industries Corp. reported it found a virus in its computer server system that made it impossible to monitor its production or communicate with Toyota. As a result of the attack, 28 production lines at 14 Japanese plants had to stop operating.
Nikkei, a Japanese newspaper, reported the problem was a ransomware attack. Kojima allegedly received a threatening message on February 26.
Production is set to resume at Toyota plants in Japan after they were idled due to a cyberattack on a domestic supplier. https://t.co/LPXiHIYazh

— ABC News (@ABC) March 1, 2022
The suspension of production didn't last very long – by Wednesday, all 14 plants had resumed production. The virus in Kojima's computer system was still an issue when production began again, but Toyota Spokeswoman Shiori Hashimoto said the two companies had figured out alternative plans to continue manufacturing. Police are investigating the attack.
The cyberattack once again highlights how vulnerable countries are to the new-age warfare. While it's not (yet) as deadly as dropping bombs on a city, it is still devastating. Cybercriminals could cripple not just companies but also countries.
Do you agree that the next age of warfare will be cyberattacks?
Copyright 2022, ConservativeInsider.org