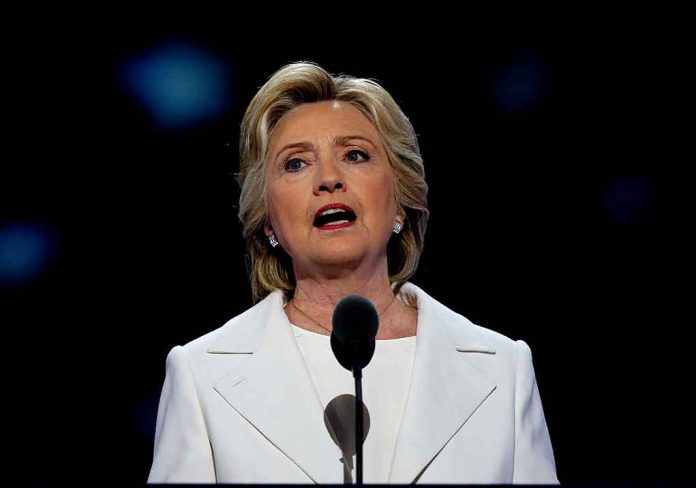 Hillary Clinton SCHEME – Trial Leads Right To Her!
(ConservativeInsider.org) – For years, few Americans knew what happened leading up to the 2016 Slate article that tried to connect then-presidential candidate Donald Trump to Alfa Bank in Russia. Many suspected Hillary Clinton and her campaign were behind the connection, but proof had not yet come to light. However, during the trial of campaign lawyer Michael Sussmann, someone just confirmed that Clinton knew of and approved the plan all along.
On Friday, May 20, Hillary Clinton Campaign manager Robby Mook and FBI general counsel James Baker testified during the Sussmann trial. Mook confirmed that the campaign held a meeting about "potential links" between Trump, his organizations, and Alfa Bank. Attending that meeting was Mook, Marc Elias, John Podesta, Jake Sullivan, and others. He also admitted the campaign "focused" on the alleged connections before the summer of 2016.
Perhaps the most revealing statement, however, is when Mook confirmed there "was a conversation" with Hillary Clinton about leaking the alleged Trump-Russia story to the media, and that "she agreed with the decision."
This story is in contrast to what Clinton herself shared on social media, clearly implying in her statement she had nothing to do with pushing such information onto the press:
Computer scientists have apparently uncovered a covert server linking the Trump Organization to a Russian-based bank. pic.twitter.com/8f8n9xMzUU

— Hillary Clinton (@HillaryClinton) November 1, 2016
While this trial is about whether or not Michael Sussmann lied to the FBI, it is certainly revealing other aspects of the 2016 Hillary Clinton campaign. As the US looks towards midterms in November, it is vital to remember how this particular Democrat acted six years ago and to be wary of similar false attacks cropping up during campaign season.
Copyright 2022, ConservativeInsider.org