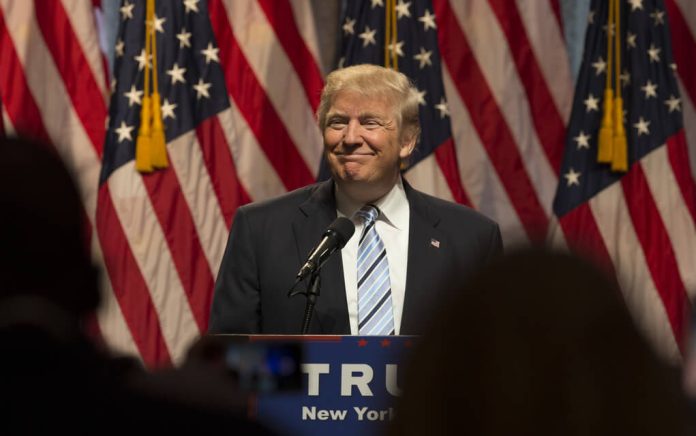 (ConservativeInsider.org) – Despite years of President Joe Biden campaigning on the promise that he would forgive an estimated $430 billion in student debt for millions of Americans, the United States Supreme Court ruled in June that his plan to do so was not authorized by Congress and therefore unconstitutional. Former President Trump praised the decision, saying it "would have been very unfair to the millions of people who have paid their debt through hard work and diligence." He commended the Court for their rulings.
All of the Supreme Court Justices nominated by Trump sided with the majority opinion in this case, leading many Republicans to thank Trump for the recent ruling, including Rep. Jim Banks (R-IN) and Rep. Ronny Jackson (R-TX). They encouraged voters to re-elect Trump to the White House so he could appoint more conservative Justices to the highest court in the country.
The student debt relief ruling comes on the heels of other rulings that have many conservatives thanking Trump for his contributions to the Court, including overturning Affirmative Action in college admissions and ruling that Christians could not be compelled to support gay marriage in their work due to "anti-discrimination" laws. Former President Trump celebrated the rulings this week, calling the latter a "tremendous win" towards protecting the First Amendment rights of Americans to not have their religious rights infringed upon.
President Biden, while acknowledging that the ruling is a hurdle, has announced that his administration will be seeking "alternative paths" towards forgiving student debt, which many Republicans, including former Vice President Mike Pence, have criticized as a way of subsidizing the mistakes of wealthy college graduates, who are primarily Democrats.
Student debt forgiveness remains a hot issue, and polls show that the majority of registered voters support loan forgiveness in some form. Trump's most prominent challenger in the 2024 primaries, Florida Governor Ron DeSantis, has promoted an idea that puts responsibility for defaulted student loans on the universities that benefitted from unpaid student loans.
Copyright 2023, ConservativeInsider.org