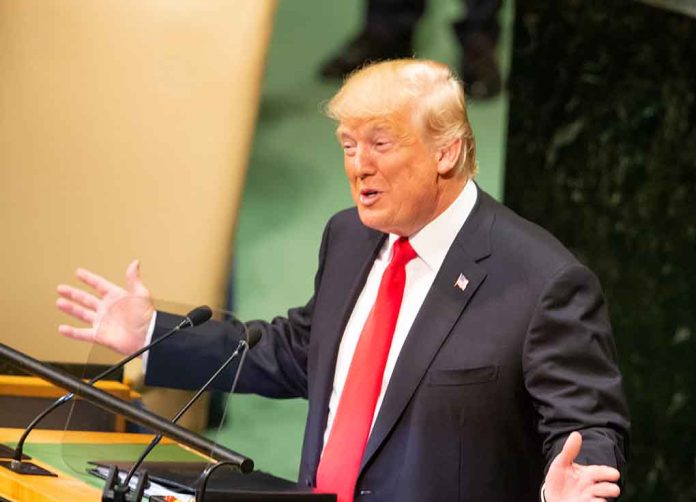 (ConservativeInsider.org) – Polls try and measure just about everything these days, from the likelihood of winning an election to how well a political figure is doing at their job. Recently, Real Clear Politics averaged together the favorability of America's top politicians from a variety of sources, and former President Donald Trump came out on top by a landslide.
Averaging together data from November 2021 through March 2022, Real Clear Politics revealed that as of March 25, 45% of Americans have a "favorable" view of Trump, with 50.9% of Americans claiming to have an "unfavorable" view. In contrast, President Joe Biden only received a 43.1% favorable rating while getting a 52.3% unfavorable average.
Breitbart News shared writer John Nolte's views' on this incredible rating:
NOLTE: "Trump's favorability rating is in much better shape than every national political figure, including those the corporate media spend billions of dollars to protect." https://t.co/N8ApJ850TR

— Breitbart News (@BreitbartNews) March 24, 2022
Other leaders had even lower ratings, with Vice President Kamala Harris receiving a 37.2% unfavorable rating, House Speaker Nancy Pelosi (D-CA) getting 35%, and Senate Majority Leader Chuck Schumer (D-NY) having a 29% unfavorable rating.
Despite mainstream media's attempts to paint Trump as a criminal, racist, and as a misogynist, this poll shows it's simply not working. Instead, many Americans still remember the US was thriving under Trump's leadership, and his favorability rating reflects that. What does this mean for 2024?
Copyright 2022, ConservativeInsider.org