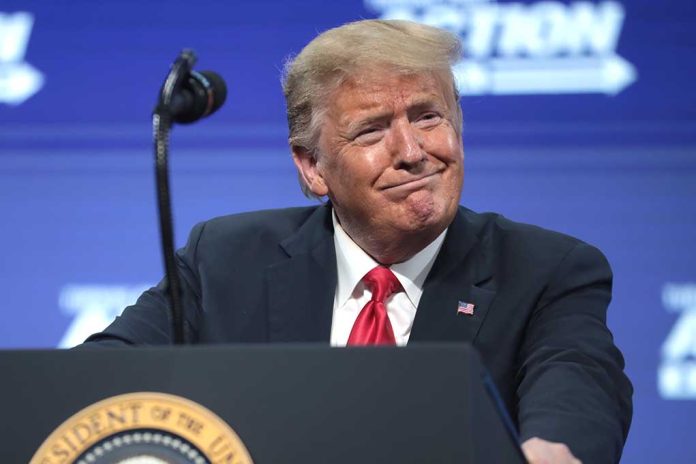 Trump's Truth Social Is Surging
(ConservativeInsider.org) – When social media sites began censoring conservative viewpoints more heavily in 2020, former President Donald Trump started trying to figure out if he could create an alternative platform that celebrated free speech. After Facebook and Twitter gave him the boot, he was more committed to the idea than ever, eventually leading to the launch of Truth Social in February 2022. Now, this site is getting more traffic than ever before.
Web Traffic to Truth Social Soars
As Republicans look forward to the midterm elections this month, many are rallying behind their candidates, talking with their neighbors, and continuing to research political topics important to them. To do so, many have chosen to log on to Truth Social.
According to the New York Times and website traffic monitor, Similarweb, 1.7 million different people in the US visited Trump's new site in September. This is up from total visits this summer that hovered around 9 million in August and 11.5 million in July.
Establishment media begrudgingly admit Trump's Truth Social is growing | Just The News https://t.co/ioERMfOqhF

— John Solomon (@jsolomonReports) November 1, 2022
According to Similarweb, over 75% of Truth Social users are men, typically between the ages of 25 and 34 and 55 and 64. Unsurprisingly, site visitors tend to seek out topics related to politics and news, although they also enjoy suggestions for shopping and blogs.
The Apps Battle to the Top
To get to this point, the Truth Social team had to fight to get itself listed on various app stores. After launching for Apple devices in February, Android users got access to it in October. However, to keep its momentum up, the freedom-loving site will need to keep a steady supply of funding.
Right now, Trump Media and Technology, which owns Truth Social, is hoping to merge with Digital World Acquisition. If the deal goes through, over 35 different hedge funds plan to give $1 billion in funding to the site. However, there are multiple federal investigations into Digital World right now, bringing this potential merger into question. For comparison, Trump's media business has only raised around $37 million to support itself, primarily from major GOP donors.
Will Truth Social Remain Strong Now That Musk Owns Twitter?
For quite a while, Trump advertised his social media network as an alternative to Twitter that protected free speech. He has used it as such, publishing official statements to his followers there. Yet, those listeners are still just a fraction of the number of followers he had on Twitter.
However, now that Tesla CEO Elon Musk owns the blue-bird site, it may move back towards embracing a variety of views. However, that all hinges on Musk being able to deliver on the promises and hopes for the site he just acquired.
Copyright 2022, ConservativeInsider.org