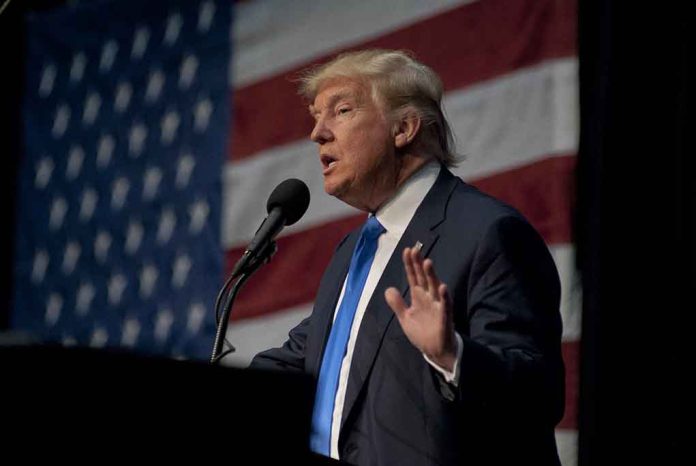 (ConservativeInsider.org) – Former President Donald Trump has faced a slew of investigations into his personal conduct, business ventures, and decisions while he was leader of the United States. Now, his personal attorney has sent a letter to New York City's Department of Investigation Commissioner Jocelyn Strauber asking her to look into whether the city's district attorney targeted the 45th president "in an effort to interfere with and disrupt his political ambitions."
In a letter dated March 10, 2023, attorney Joseph Tacopina asked Commissioner Strauber to begin an "independent investigation into the unprecedented multi-year probe" into Trump's personal and business dealings. He alleges that when the DA was unable to find evidence of one crime to pin on Trump, he would move on to another "theory."
Trump attorney calls out 'completely weaponized' legal system as Manhattan DA weighs indictment https://t.co/mvArKRMa9z

— Fox News (@FoxNews) March 14, 2023
Tacopina believes the DA is motivated by the hope they can disqualify Trump from running for re-election. With this, the attorney thinks the Manhattan DA is trying to "short-circuit the electoral process" by not allowing voters to even have the option of voting for the popular GOP candidate.
The letter also highlighted the following prosecutors as ones to undergo investigation:
Former District Attorney Cyrus Vance
Former NYDA General Counsel Carey Dunne
Former District Attorney Alvin Bragg
On MSNBC's show "The Beat with Ari Melber," Tacopina told the host if this lawsuit gains momentum, it could "catapult him into the White House" when it unveils "how they are weaponizing the justice system."
While Trump will have to wait and see if the NYC Commissioner looks into the allegations of this letter, there are still ongoing investigations into the former president. One involves alleged payments to Stormy Daniels through Trump's attorney Michael Cohen in exchange for her silence on his relationship with the former Hollywood star. This comes after the Trump Organization was convicted of criminal tax fraud last year and faces a $1.6 million fine after an investigation by Manhattan DA Alvin Bragg.
Copyright 2023, ConservativeInsider.org