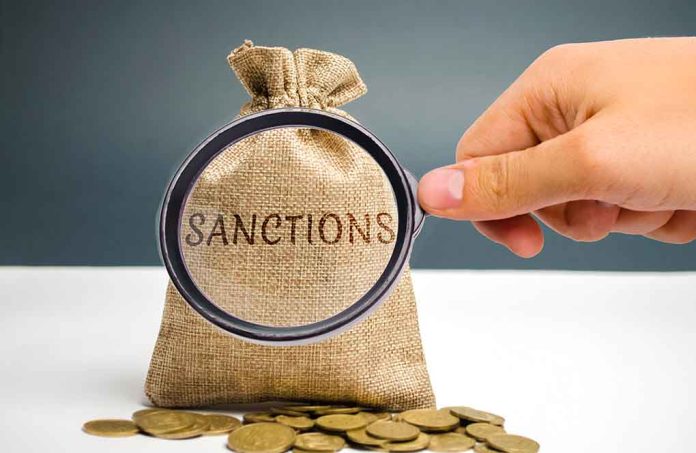 (ConservativeInsider.org) – A judge imposed a fine of nearly $938,000 on Donald Trump and his lawyer on January 19, slamming the former president over a lawsuit he filed against former campaign rival, Hillary Clinton. The judge called the lawsuit, in which Trump claims the Democrat conspired with other liberals to paint the Russia collusion narrative, frivolous. Trump appealed the ruling on February 6. The case will now go before the 11th Circuit Court for its decision on the matter.
A Florida federal judge put on hold nearly $1 million in sanctions against former President Donald Trump and one of his lead attorneys until the Eleventh Circuit decides their appeal on the failed racketeering lawsuit against Hillary Clinton. https://t.co/qBoftPnIHE

— Law360 (@Law360) February 8, 2023
US District Judge Donald M. Middlebrooks wrote in his recent filing, according to PBS, that he felt Trump's lawsuit was politically motivated and part of a "pattern of abuse of the courts." The judge listed numerous other recent lawsuits the former leader has filed, with defendants including CNN, the Pulitzer Prize Board, the New York Attorney General, as well as multiple "big tech" companies. He accused Trump of using the court system as a tool "to seek revenge on political adversaries."
Trump had filed his lawsuit against Clinton in March of 2022, asking the court to grant him damages in excess of $24,000,000 for "defense costs, legal fees, and related expenses" due to Clinton's alleged manipulations. The complaint paints a harrowing narrative that includes a host of players, from the Democratic National Committee and numerous individuals — including Hillary Clinton, Michael Sussmann, and Christopher Steele — to Fusion GPS and 10 separate corporations. According to the filing, the group carried out a detailed plan "to vilify Donald Trump" by fabricating and spreading lies revolving around the now-debunked Russian collusion scandal.
CNBC explains that Trump seeks to reverse the judge's case dismissal and remove the sanctions against him and his defense team. A previous ruling imposed a separate $50,000 fine against the former president's lawyers, which the former commander-in-chief is also attempting to have overturned.
Copyright 2023, ConservativeInsider.org