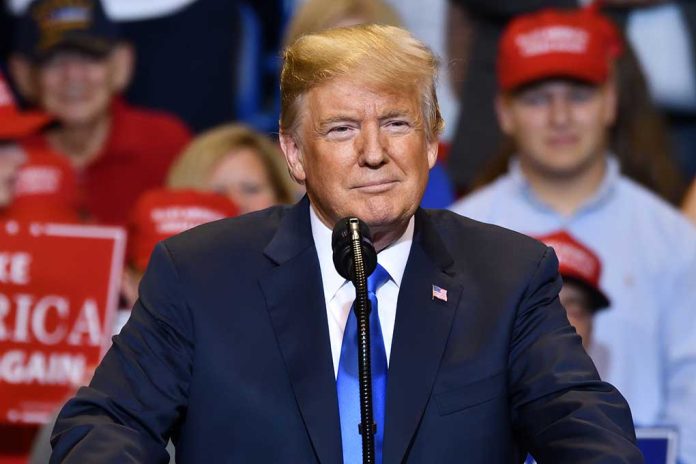 (ConservativeInsider.org) – Rising gas prices have affected just about every person in America as they close in on record-highs. According to AAA, as of March 10, the national average of a gallon of gas is $4.32. Feeling this pressure at the pump caused some citizens to reflect on former President Donald Trump's words to the United Nations in 2018 when he highlighted the dangers of relying on one single foreign supplier for oil.
During his speech to the UN, Trump emphasized relying on one country, specifically calling out Russia at the time, to supply oil "can leave a nation vulnerable to extortion and intimidation." The then-president also celebrated Poland's move away from dependence on Russian oil in the speech, urging America to do the same. Looking back now, Americans wish President Joe Biden would have heeded Trump's warning. Townhall Media shared more about Trump's foreshadowing of the world's current situation on Twitter:
Trump Was Right About Dependence on Russian Oilhttps://t.co/3P3cEkq6PI

— Townhall Media (@TownhallMedia) March 9, 2022
President Biden has done nothing to diversify US dependence on foreign oil since taking office, and the world's continued reliance on Russian oil is largely what Americans are feeling now as the price of a barrel of oil continues to rise. However, President Joe Biden's failure to increase domestic drilling also contributed to the hefty prices. Hopefully, Biden can diversify US oil suppliers to stabilize domestic gas prices and put Americans first.
Copyright 2022, ConservativeInsider.org