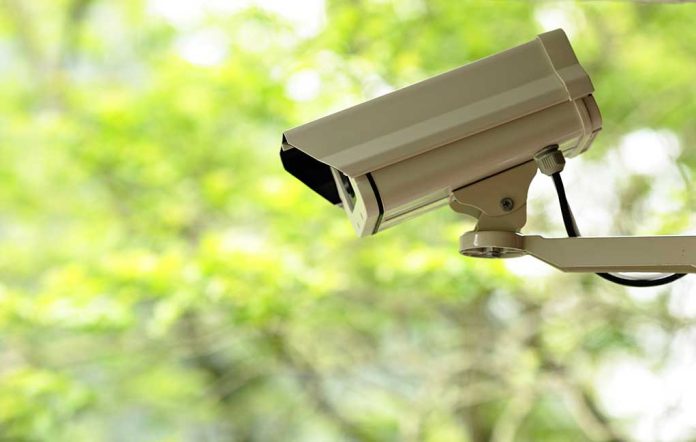 Trump's Son Reports SECRET FOOTAGE – They Have Videos!
(ConservativeInsider.org) – In theory, the US Justice System is one of the best in the world, presuming innocence until a jury of peers finds someone guilty. It is supposed to be made up of nonpartisan judges who help understand crimes and distribute punishments as appropriate. However, many Americans are questioning the system at its highest levels after the FBI raided former President Donald Trump's Mar-a-Lago estate. Eric Trump provided new details about the raid in an exclusive interview.
Irregularities of the Mar-a-Lago Raid
Speaking exclusively with the Daily Mail, Eric Trump disclosed a variety of strange occurrences that happened during the recent invasion of his father's home. It began when about 30 FBI agents arrived at the home and asked staff to disconnect security cameras, a move that Trump employees refused to make.
Because of this bold stand, Eric Trump was able to see the raid extended to personal areas, including both the former president and his wife's personal wardrobes. The FBI even brought in a safe cracker to access a recently purchased safe, which was apparently empty.
In addition, agents made Christina Bobb, the former president's attorney, wait at the edge of Mar-a-Lago property during the search and refused to show her a search warrant. When it was eventually provided, it was from a distance and partially covered.
What Were They Even Looking For?
According to the New York Post, the FBI was solely looking for items that were supposed to be left at the White House when Trump left office. It allegedly had a "confidential human source" who told them to search the private areas of the house, including the bedroom.
However, Eric Trump believes the unprecedented search was a "coordinated attack" on the former commander-in-chief and doubts that the DOJ and FBI would have carried it out without the knowledge or approval of President Joe Biden.
Senator Ron Johnson (R-WI) noted this is a sign of intense detachment from the sitting president and his administration. He went so far as to tell Fox News Digital the justice system is clearly "two-tiered" and, therefore, "becoming more obvious and outrageous."
Trump Maintains the Raid Was Unnecessary
Donald Trump condemned the raid, emphasizing how he had been cooperating with authorities since he left office. He continues to tell his followers the procedure was "not necessary" and questions whether agents tried to plant evidence in his home.
Do you agree or disagree with former President Trump and his son's evaluation of the situation? Let us know in your reply email comments.
Copyright 2022, ConservativeInsider.org