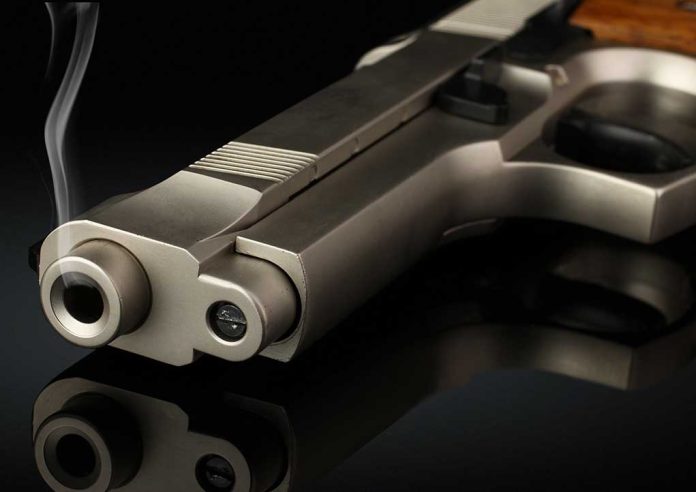 TSA Finds Hidden Handgun in a Raw Chicken
(ConservativeInsider.org) – Over the years, Transportation Security Administration (TSA) agents have found guns, bombs, and various weapons in an assortment of different hiding places, from inside peoples' bodies and shoes to concealed as other objects. However, the federal agency recently made a hilarious social media post after finding a firearm hidden inside a raw bird.
In early November, the TSA Instagram account posted a photo of a raw chicken containing a handgun. A TSA official found the concealed gun during a routine check at the Fort Lauderdale-Hollywood International Airport. The situation gave the social media manager quite the fodder for a hilarious post, using puns such as, "stuffing a firearm in your holiday bird for travel is just a baste of time."
A Florida traveler tried to smuggle a gun onto a plane in a raw chicken, TSA says.https://t.co/WQ6RpBvbOD

— New York Daily News (@NYDailyNews) November 8, 2022
On its website, the TSA does advise passengers they can bring fresh meat on an airplane, but it must be packed with fully frozen ice in a container. Similarly, airline customers can bring a handgun on their trip, given it is unloaded, locked in a hard container in a checked bag, and declared at the ticketing counter. Firearm parts, such as magazines and bots, can not be brought on a plane in a carry-on bag, but they are permitted in checked bags.
As in all situations in air travel security, TSA agents always have the final call when it comes to what is and is not allowed on a flight. In this case, the attempt was just for the birds.
Copyright 2022, ConservativeInsider.org