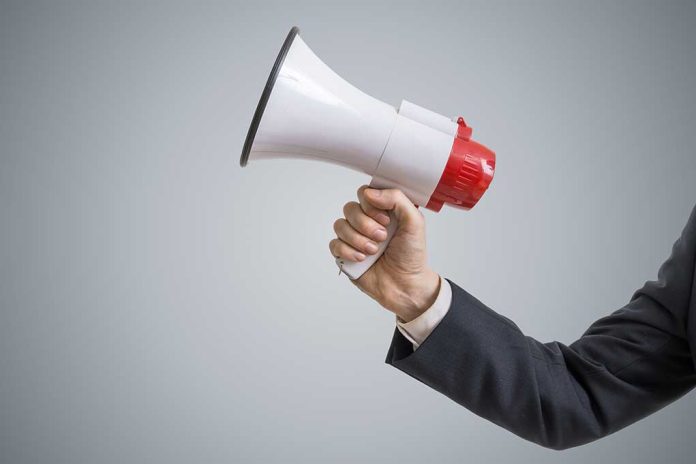 (ConservativeInsider.org) – Former Fox News host Tucker Carlson has finally broken his silence and made his first remarks about his firing from the network, firing off comments in response to officials within the Pentagon and the Biden administration happily celebrating the end of his program with his former company.
The Daily Wire is reporting that the main reason so many individuals at the Pentagon are pleased by the removal of Carlson's show from Fox is because the popular primetime host regularly slammed the U.S. military under the leadership of President Joe Biden for focusing efforts on woke policies rather than building up its might in order to be the superior military force on the geopolitical sphere.
A senior Department of Defense official sat down for a conversation with Politico, saying that the nation is better off without Carlson going on the air on a regular basis and boasting about the United State's military forces in front of his massive viewing audience, going on to claim that Carlson essentially made a mockery of free press and then picked on specific department policies to use them as a means of destroying the DOD.
Another official with the agency also said, "good riddance," to Carlson.
Politico then sent out a request for comment from Carlson concerning the celebration of his firing from Fox by Defenses Department officials, to which he sent a text message back saying, "Ha! I'm sure."
A report from the Daily Mail stated that Carlson was extremely critical of generals, many of whom he labeled as "woke," being too weak to beat the Taliban.
The report went on to note that Carlson is alleged to have been shocked by the decision made by the upper echelon of Fox News to remove him from his post and end his show. He had been with the company since 2009. As of this writing, Carlson has not been provided with a reason for his sudden termination.
Buffalo News said that fellow Fox News host, Brian Kilmeade stated on air that he wishes Carlson the best and pointed out that he's really good friends with the former Fox on-air personality and plans to continue that friendship in the future.
Copyright 2023, ConservativeInsider.org