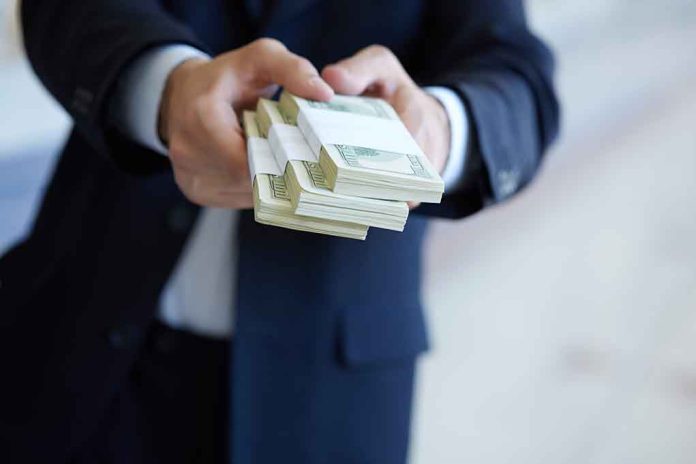 (ConservativeInsider.org) – On May 2, 2023, former Fox News host Tucker Carlson received a truly massive job offer from Valuetainment Television for $100 million spread over five years. But, according to PJ Media, that's not all. Carlson would be given ownership shares in the company and be made its president as well. This is a huge bump up in pay from his previous contract. One major problem with though is that technically, Carlson is still under contract with News Corp and the episodes of his popular news program are all part of the archive.
There are actually quite a few networks who are trying to land Carlson, who is without a doubt one of the most important voices in news media today, and has developed a very loyal following over the years his show was broadcast by Fox, which makes him a very valuable commodity. Another news organization that is desperate to provide Tucker with a professional platform is Newsmax.
Patrick Bet-David, the president of Valuetainment, posted an open letter to Tucker Carlson on social media platform Twitter, saying he wanted to have the popular conservative pundit join the company in their mission to "define the future of media," IJR reported.
The letter then reveals the offer, which, again, is for $100M over a five year period, along with shares in the company, and being made the president of the company, with a seat on the board in order to have a voice given for his vision. He would also be given his own podcast along with other weekly or daily programming, and movies and documentaries too.
Dear @TuckerCarlson, our offer from @ValuetainmentTV 👇🏽 pic.twitter.com/RXDRSDchMi

— Patrick Bet-David (@patrickbetdavid) May 2, 2023
But the company also offered to give an ear to Carlson if he should desire to have other conditions for coming on board. Bet-David then closed out the letter by saying they were "100% serious about our offer," The Epoch Times said.
Copyright 2023, ConservativeInsider.org